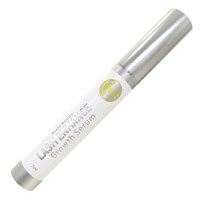 About the product:
GREAT RESULTS: 96% of women experience thicker lashes with long lasting results. Promote long term eyelash and brow health in weeks. Stimulate growth from the roots of the eyelash. This is THE BEST eyelash and eyebrow growth stimulator, growth serum, treatment on the market, guaranteed! Get 400% more than typical lash enhancers.

EASY APPLICATION: Simply apply nightly from the base of your lash-line or your eyebrow roots after cleaning and rinsing your face. Mascara use does not negatively impact efficacy.

SCIENTIFICALLY RESEARCHED BASED FORMULA: Asana Beauty Products spent years doing clinical research to find the most effective formulation using premium ingredients for eyelash and brow growth. Enhance your eyelashes now with Asana eyelash enhancer.

SUFFER FROM SHORT LASHES OR THINING BROWS? Asana Beauty has the answer to short, thinning lashes and brows. Asana Eyelash Serum offers the best improvement in brow and eyelash beauty in the industry.

TOTAL ASANA GUARANTEE: We want you to be 100 percent satisfied with this product so we are offering a 6 month money back guarantee. We are so sure that you will be pleased with Asana Products that we have extended the guarantee by 3 months.
Review:
I was offered this product free in exchange for my honest review. And well, quite honestly I wasn't sure about this product when I first started using it. I have never used enhancers of any sort before, and I do tend to be sensitive to some chemicals and tropical plants that are often used in cosmetics and lotions, so I was a bit leary at first.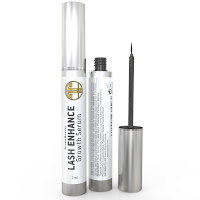 After the first few tries, I was going to stop using it. I applied it only on my left eyelash line according to the directions. The first couple of times my eyelid felt a bit irritated - a slight burning sensation for a while but eventually went away. After a week of trying it one time each morning, I did a close up look at my eyelashes, and my left eye lashes look a little fuller than the right ones.
Now it is not a huge difference and one that most people would not notice but I believe with continued use it may get more noticable. I have now started using it on both eyelash lines and will continue to see if it gives a more dramatic change in the near future.
I do recommend giving the eyelash serum a try if you are not sensitive to chemicals in make ups and such, but if you have any type of sensitivity I would not recommend this product. The company has a 6 month money back guarantee, which makes it much better for trying products!
*If you purchase through my link I will receive a small portion from Amazon that helps cover personal costs of blogging!

Disclosure: I received free the item(s) mentioned in this post in exchange for my honest review. Regardless ~ All my reviews are my honest and personal opinion.
I am disclosing this in accordance with the Federal Trade Commission's 16 CFR, Part 255: "Guides Concerning the Use of Endorsements and Testimonials in Advertising.".