Susan (Loves2Read)
~ Welcome Heather! Please tell my followers/readers a little about yourself and your blog. . .
When my daughter Lily was just 3 ½ months old, I was diagnosed with mesothelioma. As any mother would, I knew I needed to fight to be part of the 2% of people who survive this disease. I did everything it took, including having the most extensive treatments, and even having to miss the 6th month of Lily's life while I was in Boston for surgery.

The reason I blog about my experience is to help other moms who may be going through a similar situation to my own. I want my blog to serve as a means of inspiration and hope to those who need it. In this way, I hope to help as many people as possible!
I hope that if you ever need some inspiration, you will check out my blog!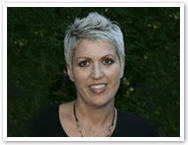 Thank you for joining us today Heather, feel free to drop back by anytime!