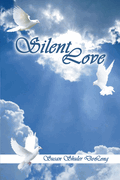 Synopsis (from back of book
)
Krystal Crane is devastated when her parents announce their decision to move. Not only will she be leaving her friends and the only home she's known, but she also will be attending a regular high school for the first time. Will the kids accept her? She is beautiful, smart, and kind—but she also is deaf. How will she adjust to her new world, and how will the new world adjust to her?
With the help of a true friend, Krystal finds her place in her new school. She lands a coveted spot on the yearbook staff, and she begins to date one of the most popular boys in her class. As college decisions loom, Krystal and her friends must choose the paths to their futures. Family pressures, young love, unexpected obstacles, and the added challenge of her deafness make Krystal's decisions difficult. With the unwavering support of her family, Krystal is destined to shine.
My Review:
I was captivated by the main character, Krystal, from page one. She has such personality and depth of emotion for someone who has been pretty sheltered up until her parent's decision to move. Her relationships have been safe and open until she attends a public school. Now she struggles with acceptance and understanding by her peers in a school where she is the only deaf student. Do those who befriend her like her for herself? Or do they feel pity due to her deafness? She must face young love, heartache, loss, peer pressure, and difficult decisions.
Author, Susan Shuler DeLong, has written a book which flows smoothly and makes reading a pleasure. Teens and young adults alike will enjoy reading about Krystal, her friends, and her family. There are difficult decisions made throughout the story that help her make the best choices she can, to have a healthy and fairly "normal" life. Only negative I can state, is her friend discusses sexual situations with her boyfriend and a teen pregancy. I would consider this book for older teens through adult who enjoys a good young romance, character-building, and emotionally charged novel. I give it 3 out of 5. A good read for some.
Content warning: some sexual situations mentioned, teen pregnancy issues.
*I received a copy of this book, Silent Love, free from Doring publishing for the purpose of reading and posting a review. I was in no way influenced by the author or publisher ~ all reviews I post are my own and my honest opinion!
For more information, see my FTC disclosure under the "policy & disclosure" page