This week, the
Christian Fiction Blog Alliance
is introducing
The Nurse's Secret Suitor
Love Inspired (October 1, 2013)
by
Cheryl Wyatt
ABOUT THE BOOK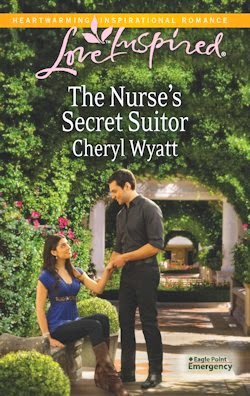 A Strong-Willed Heart Trauma nurse Kate Dalton can handle any challenge—except love. The combat veteran dreams of settling down, but heartbreak is one risk she won't take. 
Then a chance encounter opens her heart to a masked stranger…who might not be a stranger after all! Caleb Landis, the army medic behind the disguise, has always admired Kate, even though she only saw him as her best friend's brother.
What will it take for Kate to discard her fears and discover the man she's always hoped to unmask? Eagle Point Emergency: Saving lives—and losing their hearts— in a small Illinois town.