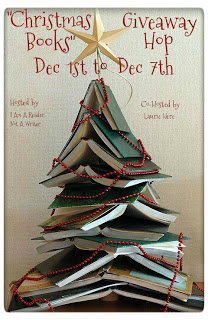 "Christmas Books" Giveaway Hop
Hosted by I Am A Reader, Not A Writer & Laurie Here
Welcome to Mom Loves 2 Reade ~ For this fun Christmas Books Giveaway Hop - I am providing the following prize for my winner!
Christmas Book Set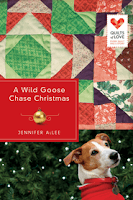 A Wild Goose Chase Christmas
Upon her grandmother's death, Izzy Fontaine finds herself in possession of a Wild Goose Chase pattern quilt that supposedly leads to a great treasure. Of course, once the rest of the family finds out about the "treasure map," they're determined to have a go at the treasure themselves. And, if that weren't enough, Max Logan, a local museum curator, contacts Izzy and says that Grandma Isabella promised him the quilt.What is it about this quilt that makes everyone want it? Is Izzy on a wild goose chase of her own, or a journey that will lead her to the treasure her grandmother intended?