A Mom's bookshelf is never too full, always having room to grow.
About Mom Loves 2 Read ~
Mom Loves 2 Read is a personal review, giveaway and promotional blog devoted to helping people make informed decisions about books, products and brands that they may wish to purchase for themselves, their family or friends.
By posting personal opinions, recommendations, promotions and giveaways mixed with personal life experiences, Mom Loves 2 Read strives to make the lives of readers and followers a little easier.
Susan 'MomBlogger'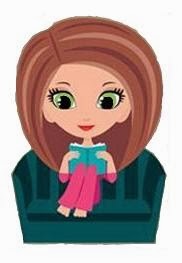 Susan has been working with Authors, PR Agents, Publishers, and Sponsors for over 3 years, helping them grow their brands with promotions and social media management. Always honest and hardworking, Susan allows her clients the freedom to breathe while she prioritizes tasks and gets the job done.
With experience in website, product and sponsor promotions, Susan has successfully implemented Giveaway & Event planning, social media link-ups, multi-blogger events and social media marketing.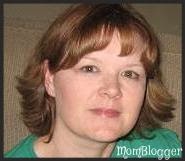 Being a stay at home Mom for over a decade allowed her the ability to master her skills in time management and organization. As a Nurse, Wife, Mother of three, and Review Blogger Susan utilizes her growing list of skills and life experiences to offer a personal touch to blog reviews, promotions, and advertising opportunities.

With Susan on your side, you will never have to worry about time, branding or marketing. She will get the job done to your satisfaction, meeting deadlines and still leave time for her family too. Susan believes that building quality relationships built on honesty and trust are essential to creating a strong partnership with Brands, Authors, PR Agents, Publishers, and Sponsors.

Susan is currently living in Illinois raising her three children, husband and furbaby, working part-time at a local nursing home with residents diagnosed with Dementia (Registered Nurse), just completed her BSN online, continues expanding her knowledge daily and fits in blogging whenever she gets a few uninterrupted moments to herself.
Contact Susan today at ~ info@nukescripts.net

YOU could be here!
Interested in sharing your opinion of free books, products, toys and more? ML2R is looking for reviewers who are Moms, Dads, Grandma's, Aunties or just love to share opinions about the good, bad and great stuff out there!
Email Susan at info@nukescripts.net if interested.
MUST commit to a minimum of 1 post per week. Must have blog posting experience. Must be able to post reviews in a timely manner.

Sharon
is

an avid reader who loves to spend her time reading Christian Fiction in additional to Bibles, Devotionals, and the occasional Non-Fiction book or article.

In her spare time, she crochets for fun, socializes with friends, hangs out on Facebook and spends quality time with her husband of 20+ years.
Sharon has three grown children, eight grandchildren, and a grand-Dog or two (lol).

Sharon can be contacted for book reviews, craft reviews, home/kitchen items and more through Susan's email @
info@nukescripts.net

Alli and Lydia are two of Susan's three kiddos. They are both avid readers and love to help Mom with children's, YA and devotional reviews. They also love helping test out products and new gadgets around the house and in the kitchen. For reviews from a kid's perspective, Alli and Lydia are just the reviewers to get the job done!