I found this post that I had put on my blog a few years ago.  Summer Break is coming fast and I have only a few outings planned for the kiddos.  I want to keep them busy, yet still give them time for carefree fun. 
I am interested in ideas!  What do you do with your kiddos during breaks from school when you are not gone on vacation?  I do have some chores for them but also want some fun ideas that are low-cost to entertain them and also stimulate their minds.   Here is what happened in the previous post . . . . . .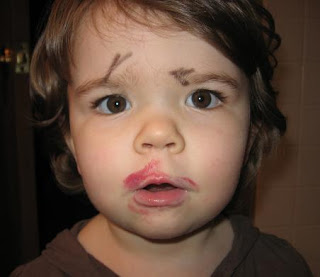 When in doubt about how to get the kiddos to get along during school breaks - separate them.