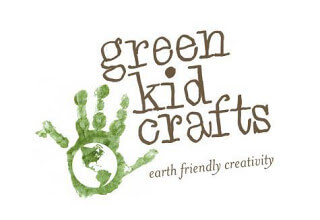 ~GREEN KID CRAFTS~
Green Kid Crafts provides fun and sustainable do-it-yourself crafts for kids. Suitable for kids ages 2 through 8, you will get three craft kits every month with a subscription!
Craft Kits are available in 3 month, 6 month, or 12 month subscriptions.
Craft materials are kid-friendly, earth-friendly, and safe
You receive 3 different craft kits once a month - that's a lot of sustainable crafting!
Each kit includes everything needed to complete the craft (you just supply glue, markers, and/or scissors)
Every month will feature unique, multicultural crafts to enrich and entertain your creative child
Great gifts for eco-conscious parents
Customize your kits to reflect the holidays and cultures that you wish to celebrate
Here is a link to check out some of their
sample crafts
~ They are so CUTE~
Here is a
link to learn more
about what Green Kid Crafts stands for ~
Check them out on
facebook
!
My 3 year old and I put together an adorable Centipede project with pipe cleaners - she giggled the whole time! Of course, I put most of it together with her "help" but we had such a fun time making it and spending quality time together! I highly recommend checking out the Green Kid Crafts website for yourself! So much fun, quality time with your child, and an evironmentally safe craft for ages 2 to 8! (although I should add that my 7 and 10 year old kids would also love these crafts.)
~~~~~~~~~~~~~~~~~~~~~~~~~~~~~~~~~~~~~~~~~~~~~~~~
Email I just received! Great deals from
Green Kid Crafts:
To celebrate this holiday season, Green Kid Crafts is offering a free Tambourine Craft Kit for the little one in your life. Order a 3, 6, or 12 month craft kit subscription and you'll receive your free Tambourine craft kit in time for Christmas!
Give the holiday gift that keeps on giving! Order now at www.greenkidcrafts.com
and enter the word
"Holiday"
in the ordering instructions to receive your free craft kit.
Best wishes from the moms of Green Kid Crafts.
~~~~~~~~~~~~~~~~~~~~~~~~~~~~~~~~~~~~~~~~~~~~~~~~
For you ~ a giveaway of a 1 month subscription (3 crafts) to one random winner!
To enter (required):
1. be a GFC follower
2. follow Green Kid Crafts on
facebook (click this link)