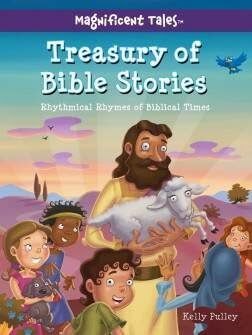 Magnificent Tales: Treasury of Bible Stories
Magnificent Tale Collection (David C. Cook, September 2014)
Children ages 4-8 will be delighted by these rhyming Bible stories pairing spiritual truths with playful illustrations.
Featuring lyrical stories full of lighthearted moments, this colorful
collection of Magnificent Tales is perfect for reading out loud.
As families read these stories night after night, they will make memories together while learning about the Bible.
Review
:
This is one of the cutest bible story books I have seen. Colorful and delightful illustrations bring each story to life. With easy rhymes for young children to enjoy, this book is one that is great for even younger than the recommend age 4 - 8 to listen to as a parent or sibling reads it aloud. Both of my daughters (ages 6 and 10) loved reading the fun rhymes and thought the illustrations were great! They seemed to really enjoy taking turns reading out loud. It was a fun way for my 6 year old to practice her reading and sight words! This would make a great gift for someone special this Christmas season!
About the author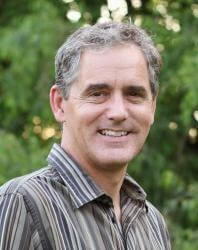 Kelly Pulley was born and raised in a quaint Midwestern town surrounded by corn and soybean fields. He was brought up to love and create art alongside his artistically talented mother, while his father, ex-WWII bomber pilot, fireman and electrician, worked multiple jobs to keep him and his four siblings in Red Ball Jet tennis shoes.
Pulley began his career as a graphic artist at a leading sportswear screen-printing company. He remained in that industry for seventeen years before taking a full-time position illustrating dozens of The Beginner's Bible series of books, including the latest version of
The Beginner's Bible
(2005), which sold more than 1.5 million copies. He's also authored and illustrated four other books in the Magnificent Tales™ series from David C Cook:
Food for a Fish,
Good News of Great Joy, The Biggest and Toughest
, and
Daniel for Lunch
.
Currently, he works from his home in Tennessee as an illustrator and author. When Pulley's not working, he's spending time with his wife, Vickie, or riding his bicycle while enjoying the beautiful middle Tennessee countryside. The couple has four adult children.
To keep up with Kelly Pulley, visit his online home at
www.kellypulley.com
or become a fan on
Facebook
(
kellypulleyauthor
).

Disclosure: I received free the item(s) mentioned in this post in exchange for my honest review. Regardless ~ All my reviews are my honest and personal opinion.
I am disclosing this in accordance with the Federal Trade Commission's 16 CFR, Part 255: "Guides Concerning the Use of Endorsements and Testimonials in Advertising.".