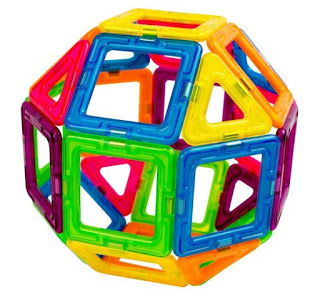 MAGFORMERS is the industry leader in magnetic building toys for children. We believe it is vital for children to develop through creativity and our patented, 'always attracting' magnetic technology delivers a unique constructional play experience. It is MAGFORMERS commitment to providing a
high quality, reliable product that inspires the creators of the future.
Create 3D structures from 2D nets with MAGFORMERS NEW 26Pc NEON Set. Containing Neon colored squares and triangles that are ideal for little fingers to hold, the 26Pc is the perfect toy for building the 'magic ball', houses, towers and much more! See what your imagination will create!
Each geometric shape contains magnets that never reject, so you'll always hear the MAGFORMERS click. When playtime is over, use the magnetic power to simply stack and store!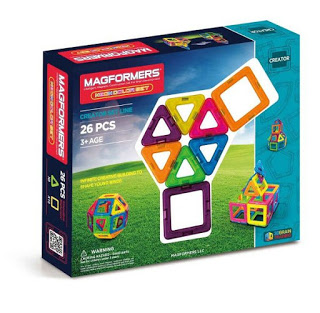 Stay Connected with Magformers
Facebook: www.facebook.com/magformersllc
Twitter: www.twitter.com/magformersllc
Instagram: www.instagram.com/magformers
Pinterest: www.pinterest.com/magformers

Disclosure: This is a pre-review post. No items have been received or reviewed yet. After this post is live, I will receive an item to review from the sponsor.
I am disclosing this in accordance with the Federal Trade Commission's 16 CFR, Part 255: "Guides Concerning the Use of Endorsements and Testimonials in Advertising.".