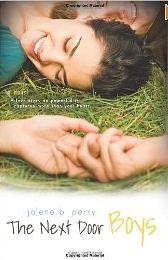 Summary
:
With her body still recovering from last year's cancer treatments, Leigh Tressman is determined to be independent. Despite the interference from her overprotective brother, the ever-expanding line of young men ready to fall in love with her--not to mention the physical frustrations and spiritual dilemmas Leigh discovers what it actually means to stand on her own and learns that love can be found in unexpected but comfortable places.
My Review
:
This book is an emotional read, so grab your tissues before you start the first chapter.
The only real negative I have for this story is the character of Leigh. I thought Leigh was a bit shallow and judgemental. She immediately "judged" Brian at first sight; she judged Kim (her roommate) immediately upon meeting her, and Meghan's (her other roommate's) sister after she had known her only a moment. Leigh's character is portrayed as quiet and nice, down to earth and boy crazy, but I found her more judgmental and shallow.
Now, the positives definitely outweigh the negative. This story is well-written and worth reading. The characters are wonderful and pulled me into the story. The way this story is written, made me feel as if I was a part of everything happening. I love when a story drags me in and makes it more realistic for me. The ending is unique and amazing. I don't like giving spoilers so that is all I'll say. Great read!
*Thanks to Netgalley for the free digital copy of this book for my review. See my policy & disclosure page for more info.