Ringling Bros. and Barnum and Bailey presents Super Circus Heroes
REVIEWED by Susan and Family!
Ringling Bros. and Barnum & Bailey
®
Presents
Super Circus Heroes
SM
, showcasing wonders from the marvelous to the magnificent, every day is extraordinary in this action-packed super circus, filled with superhuman athleticism, power and pageantry that will have
Children Of All Ages
discovering their own
superhuman strength. Amazing elephants, horses, camels and more alongside astonishing acrobats, awe-inspiring aerialists and some over-the-top clowns that will have audiences in stitches… of laughter of course! Come join us in celebrating the bravery, courage and honor that lives inside all of us at
Ringling Bros. and Barnum & Bailey
Presents
Super Circus Heroes
: far from ordinary, beyond extraordinary!
Click here to purchase tickets for a Ringling Bros. and Barnum & Bailey performance in your area!
Our Review :
What an amazing show! This was most definitely one of my family's favorite events to date. My children had never been to a live Circus and were all quite excited to get to go - yes, even my reserved 13 yr old showed some interest in attending!
The first excitement when we arrived was the All Access Pre-Show event - for an entire HOUR before the Circus was to begin - our family could go down on the main floor, visit some of the Circus animals, see and even be a part of different fun Circus events and meet some of the Stars of the Super Circus Heroes performance!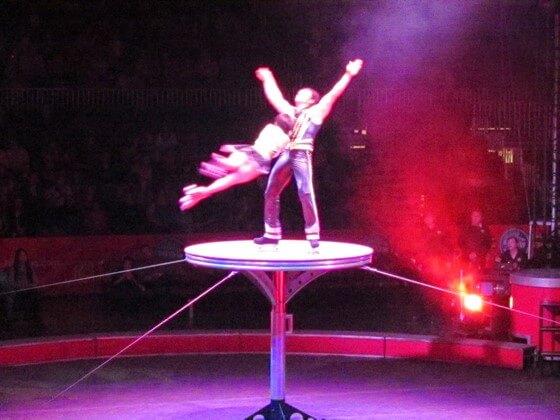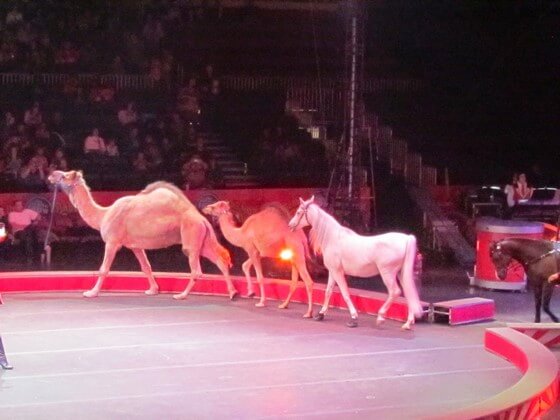 It was spectacular and so much fun. The clowns were it top form, some of the performers gave small shows and even had children from the audience participate in most of the acts! The animals were so adorable and fun to watch - one of the camels was trying to untie his fellow pony - my girls giggled so hard at the cute camel's antics!
About the All Access Party:
To truly become Super Circus Heroes, families are welcome to come to the arena floor an hour before show time to participate in the interactive super hero training camp at the All Access Pre-show Super Hero Party.
During this special event, the League of Super Circus Heroes will teach participants some of their super human skills such as juggling, wire walking and dance routines.
Participants will also have an opportunity to meet the performers, take pictures and get autographs. Super heroes in training can try on capes and other spectacular costumes and also get an up-close look at a menagerie of exotic animals including camels and elephants.
It was so much fun! The kids could hardly take their eyes off the Pre show long enough to actually find our seats! Not only did we get our 2 hours of Circus Fun, but another entire hour of pre-show amazement!
It is hard to choose just a few favorite moments to share for this review, and since I took over 300 photos! Yes, and could have taken more if I weren't so caught up in some of the moments I forgot about my camera - I thought it would be best to just add a small slide show of a few of mine and my kiddos favorites of the night . . .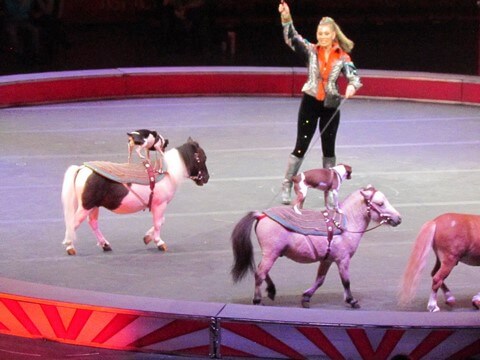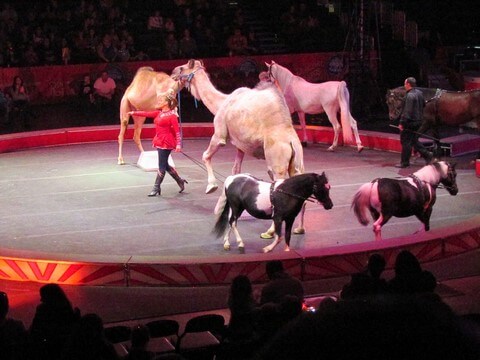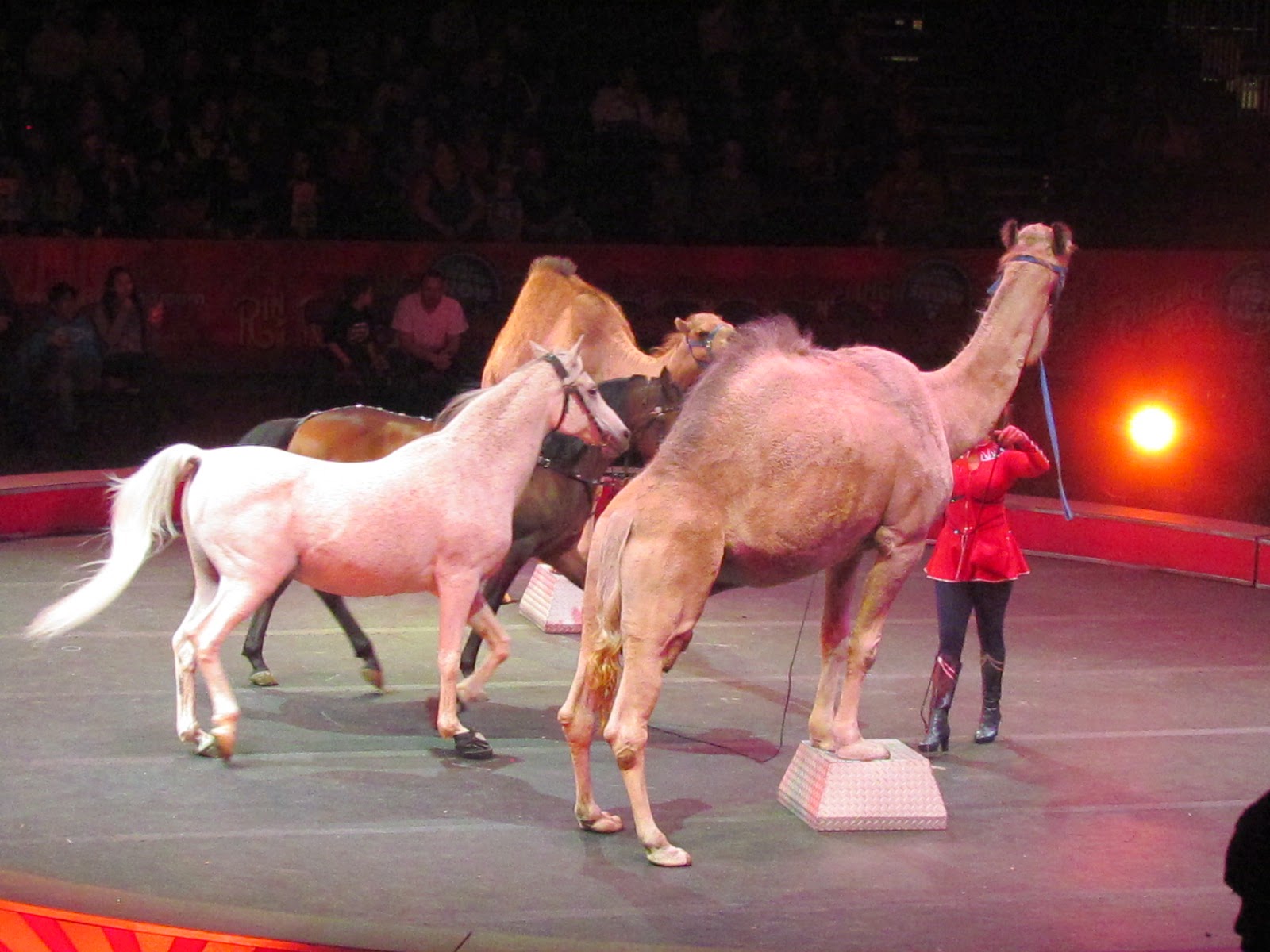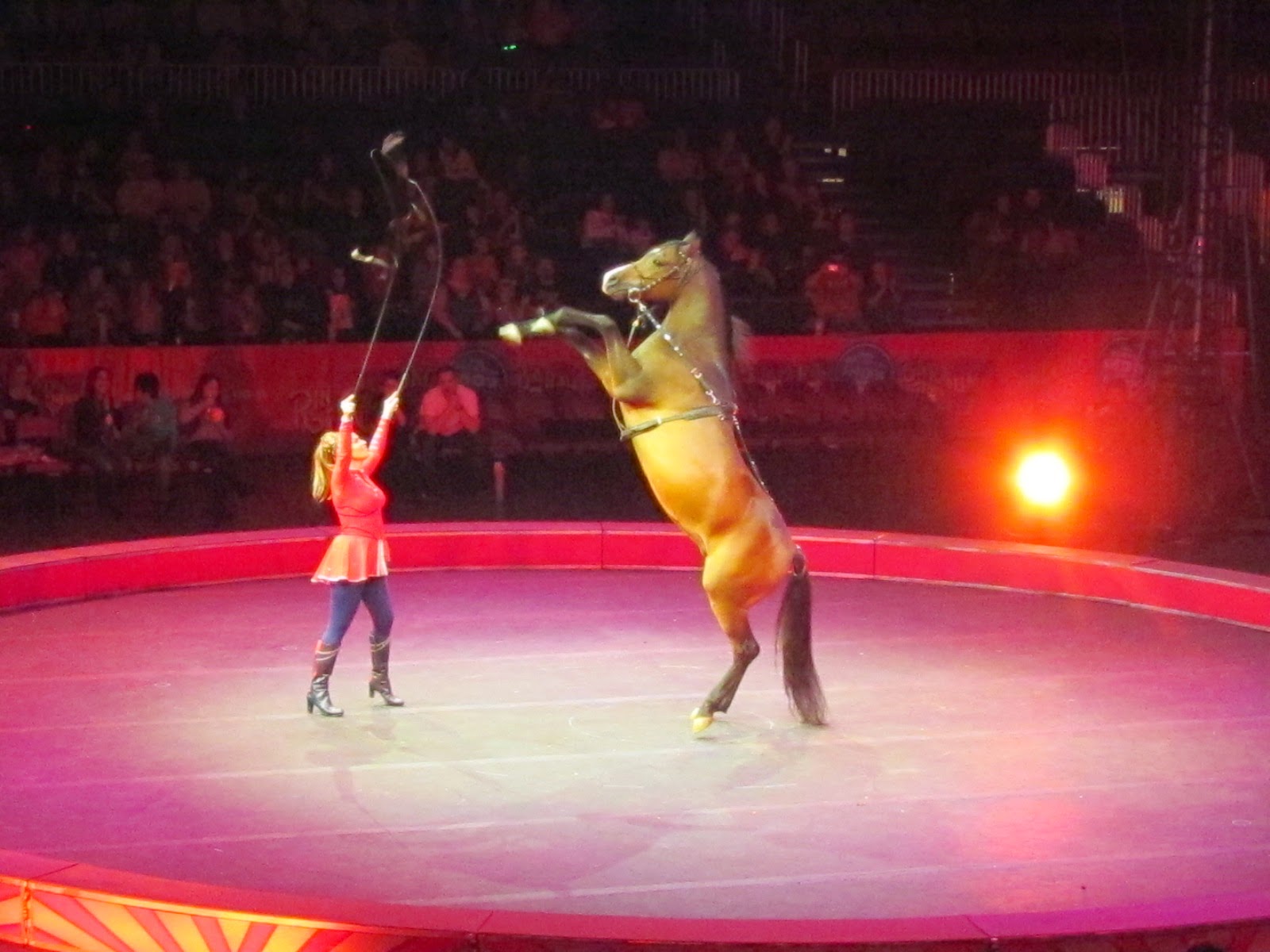 There were adorable little dogs riding on the back of ponies. Ponies going under the legs of camels. High flying circus acts, tight rope walkers, strong men, adorable elephants doing amazing feats, acrobatic limber women, humorous clowns, the cage of death with women standing in the middle of motorcycles and so much more. And the whole night could not have been more perfect thanks to the amazing Ring Master and all the talented stars of the show.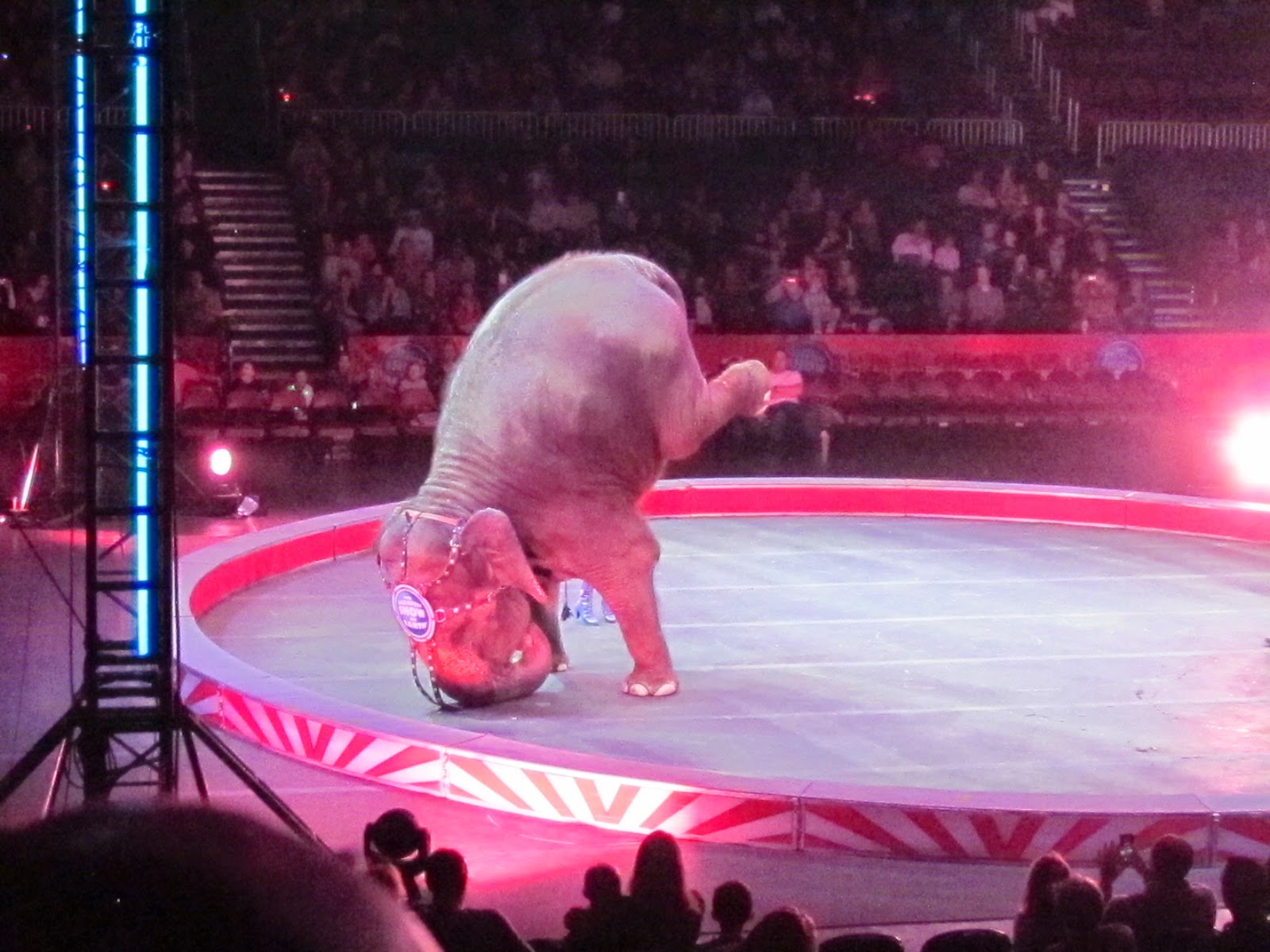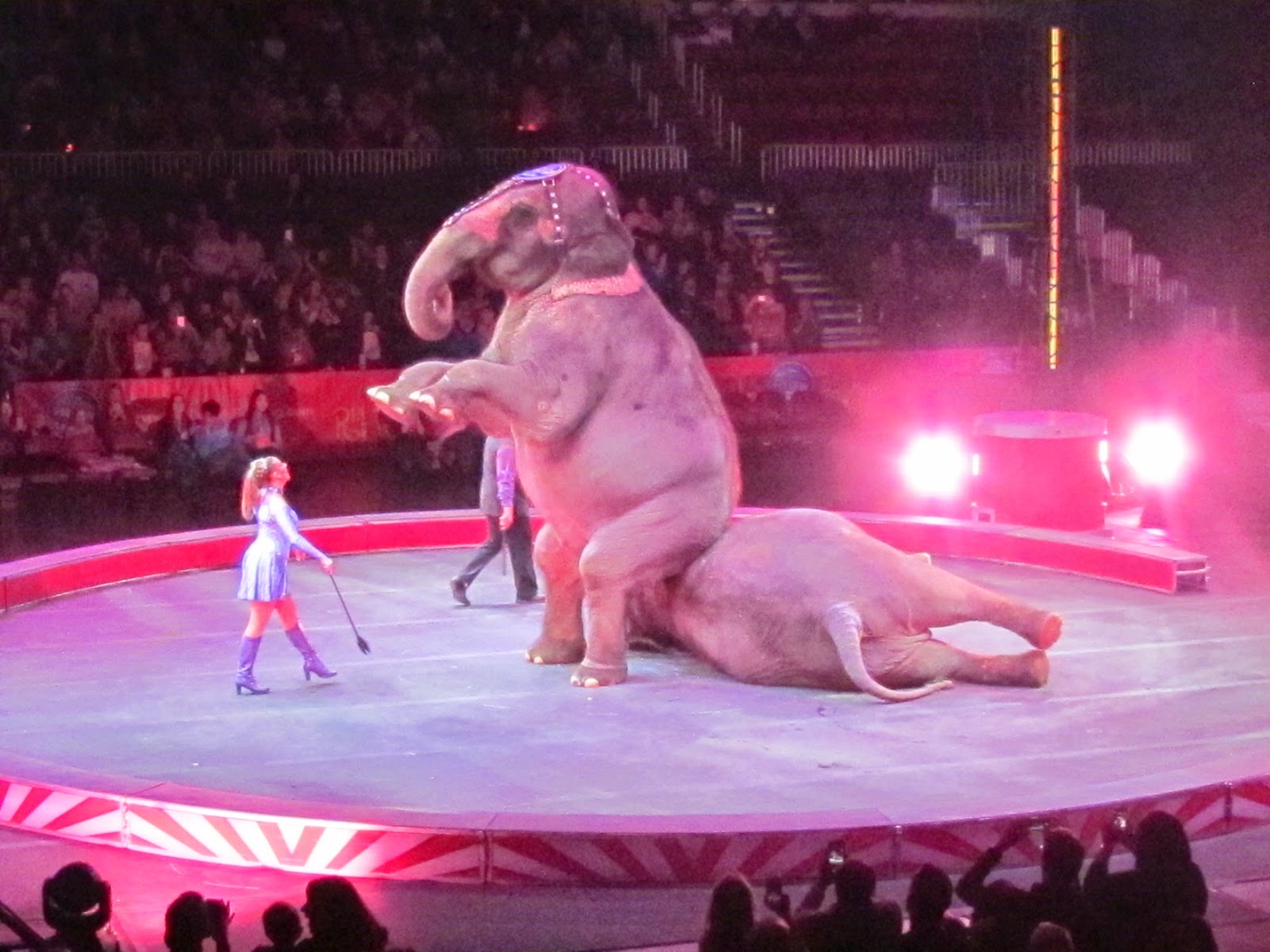 Entertainment for the whole family - any age!
I have not been to a circus since I was about the age of my youngest child, and what I do remember was nothing compared to what we saw last night! Ringling Bros is definitely "The GREATEST Show on Earth!"
*Want to see it for yourself? Great! You can still purchase tickets for the Peoria Shows today - Saturday as well as tomorrow's show on Sunday, October 19th!
AND, check out the link for more show times and venues!
Ringling Bros. and Barnum & Bailey
Click here to purchase tickets for a Ringling Bros. and Barnum & Bailey performance in your area!

Disclosure:
I received something of value from Feld Entertainment as part of their Insider Program. I was not required to write a positive review. The opinions I have expressed are my own.
I am disclosing this in accordance with the Federal Trade Commission's 16 CFR, Part 255: "Guides Concerning the Use of Endorsements and Testimonials in Advertising.".