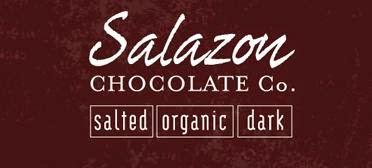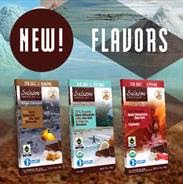 Salazon Chocolate Co. is a line of 100% organic, single-origin, salted
dark (57% and 72%) chocolate bars. Our salted-chocolate is crafted in small
batches and each bar is hand-sprinkled with our signature touch
of
natural sea salt.
In
addition to organic, our bars are kosher and fair trade certified and
are also vegan (except for the caramel bar) and gluten-free.
They currently make 8 varieties which include original sea salt, sea
salt & pepper, sea salt & caramel, sea salt & coffee, sea salt &
turbinado cane sugar, sea salt & coconut, sea salt & almonds, and sea salt & cayenne.
Salazon Chocolate bars are made in Maryland
and sold nationally in Whole Foods markets,
Wegman's, and various natural and gourmet food stores. You can find out more at
http://www.salazonchoc.com
My Review
:
Although I am personally not a fan of dark chocolate, I could not resist how delicious the Salazon Chocolate bars sounded and looked on the website. So, I agreed to review knowing that my husband and children would be more than happy to assist with this review.
I received a nice selection of chocolate bars in a few different flavors. The only one I personally ate was the simple Sea Salt and Caramel Dark chocolate - it was 'ok' in my opinion but was unable to turn me to "the DARK side" of chocolate. The Natural Sea Salt and the Sea Salt and Almonds were devoured by my 6 yr old. She seemed to really like it. The spicier ones ~ Sea Salt and Cayanne and Sea Salt and Pepper were given to my son, who said they were "ok" but didn't really taste like chocolate bars.
So with mixed results in this reviewer's household - all I can say is that for those who love a little daring with their Dark Chocolate - this is definitely the type of Chocolate for YOU!

Disclosure: I received free the item(s) mentioned in this post in exchange for my honest review. Regardless ~ All my reviews are my honest and personal opinion.
I am disclosing this in accordance with the Federal Trade Commission's 16 CFR, Part 255: "Guides Concerning the Use of Endorsements and Testimonials in Advertising.".