Have you ever wanted to do something a little different as your kiddos are getting older? Love the water park attractions but maybe just a little side adventure might be what you are looking for? Have anyone in the family that prefers something other than "water, water, everywhere?" I have just the experience for you!
My family and I love going to Wisconsin Dells to spend days playing in the water parks and enjoying time together (actually more time apart now that the kids all go in different directions once we find our spot at the water park.) The thrill of the waterslides, the laziness of the lazy river, the fun of the bucket dump. . . but what about those like myself that enjoy a little water but prefer something less . . . well. . .wet?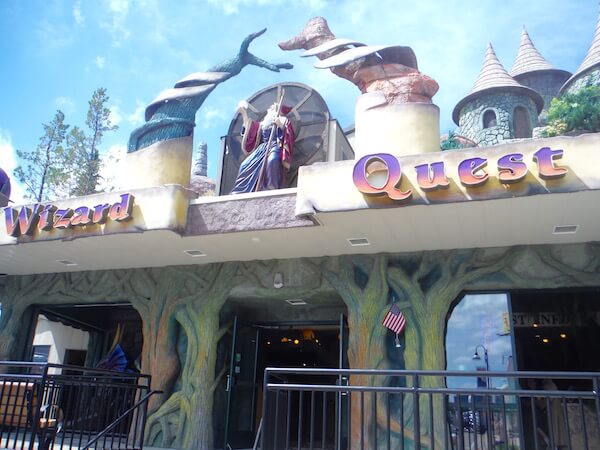 My two older kiddos and I had an exciting time trying out a new adventure we had
not yet experienced. We had not noticed that fun-looking building downtown that hid exciting adventure inside!
With free tickets waiting for us courtesy of
US Family Guide Bloggers
, we entered to find an amazing site!
It was like entering an indoor fantasy land, complete with Hedwig, lol. Our friendly greeter explained how Wizard Quest works and how to use the provided kindle to proceed through a set course (from a variety of choices) to either "free a wizard" or "capture a wizard" depending on your mood (Good or Villan), or a Dragon Quest! We chose one of the easier quests to free a wizard since it was our first time trying.
There are several quests at different difficulty levels to satisfy all types of experienced or not-so-experienced adventurers. I highly recommend the easiest level for the first time, and make use of the "helpers" that are always present inside the course as they will give you "hints" to help you through difficult challenges or just plain "I can't figure this out" moments!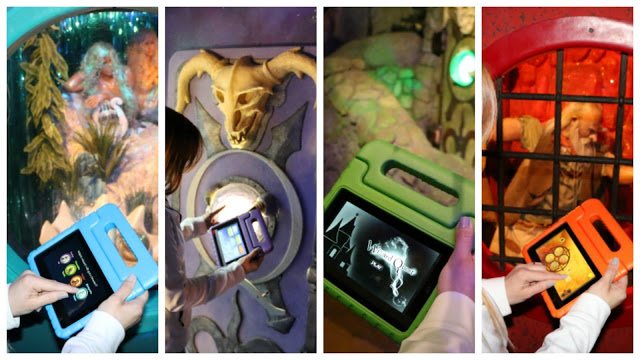 My son (age 15 at the time) and older daughter (age 12) both went with me while Dad and youngest (age 9) went back to the indoor water park. The kids and I had a lot of fun together and separating to find clues to our next part of the adventure.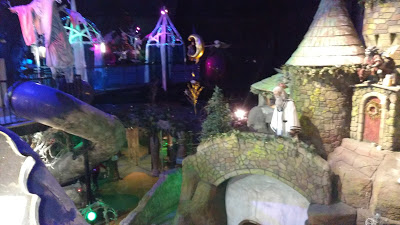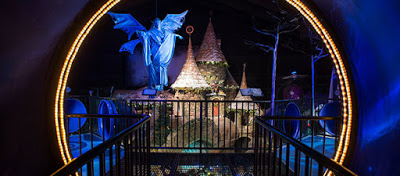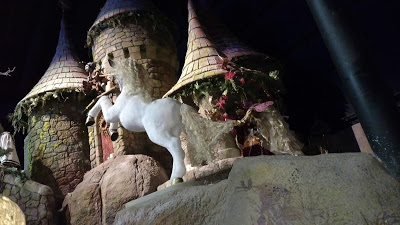 There were quite a few times when we got stuck and needed that additional hint or outright help from the guides inside. And let me tell you, there were a couple of times I just plain chickened out of following the kids through parts of the course. Ball pits and I are not friends! (rofl)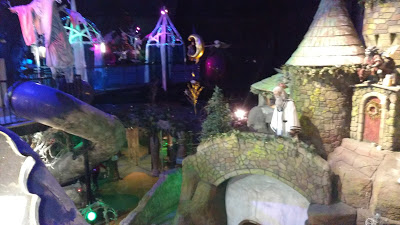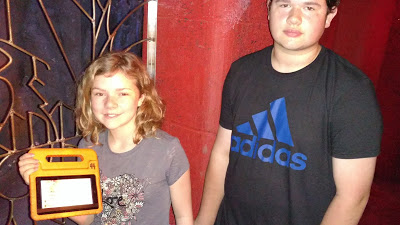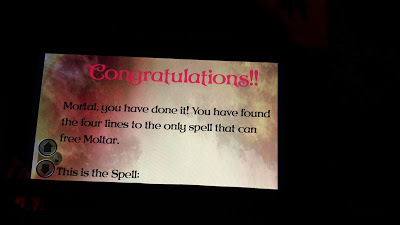 Overall we enjoyed ourselves for over an hour and immediately wanted to do it again. Unfortunately, we were short on time and still needed to visit the Ripley's Believe It or Not Museum next door!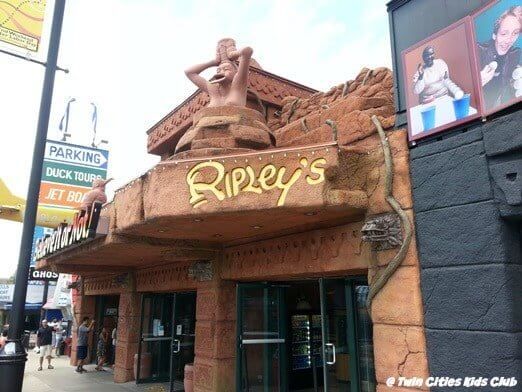 Although we did have fun inside Ripley's and it was interesting to find the "hidden passages" we honestly wanted to return to Wizard Quest. Ripley's is fun for a short time, but not for younger kiddos as there are some scary portions that could frighten younger children.
Overall we had an amazing time and really can't wait to go back next summer. The cost of admission was only $14.99 for adults and $9.99 for ages 5-11. Working in teams is great but I wouldn't recommend more than 4-5 people max for a single team. Younger kiddos might not have as much fun since it is interactive but sort of dark, a maze, and not really for infants or preschoolers as the time allotment is usually over an hour. There are slides, climbing, bridges, tunnels, ball pit and other obstacles throughout the course. My family gives this experience 5 stars and A+++ from all three of us adventurers!
My youngest heard us talking and sharing about our adventure when we returned and was sad that she chose not to go, so she also will be joining us next summer at Wizard Quest!
For more information or to check out other people's reviews, experiences and photos check Wizard Quest Wisconsin Dells out on:
Facebook
Twitter
Website

Disclosure: I received free the item(s) mentioned in this post in exchange for my honest review. Regardless ~ All my reviews are my honest and personal opinion.
I am disclosing this in accordance with the Federal Trade Commission's 16 CFR, Part 255: "Guides Concerning the Use of Endorsements and Testimonials in Advertising.".