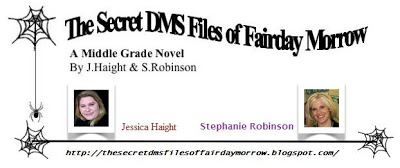 For this review, I was sent a paperback copy of
The Secret DMS Files of Fairday Morrow
by one of the authors: Jessica Haight. I was so excited for the chance to read and review for Jess since she is my most faithful follower on this blog; and since I am always on the lookout for new middle grade books to entice my 10 year old to read more.
About the book ~ taken from the blog
: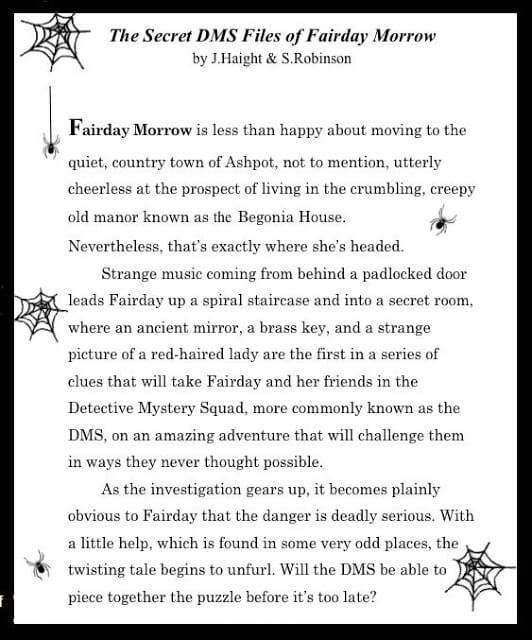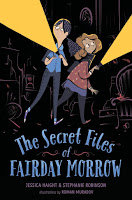 The newer book cover!
~
For more info on the book, the authors and some clue-finding fun
~
visit:
Jess's blog
: http://jessicahaight.com/The_DMS_Home_Page_.html
or
Fairday's blog
: http://thesecretdmsfilesoffairdaymorrow.blogspot.com/
Fairday on
Facebook
: #/fairday
Jess on
Twitter
: #/#!/@dmsfiles
My Review
:
I fell in love with the characters in this book from page one. Fairday and her family are unique, entertaining, and completely believable. I enjoyed getting to know Fairday, her family, Lizzy and the kids in Fairday's new school. The mystery and suspense is perfect for young readers (and even older ones like me). The writing flows and I never had to re-read or pause to figure out what was going on. I love that the story is easy to read and understand and yet written in such a way that kids ages 10 through teen will enjoy the story, the characters and the adventure. I am anxious to see what happens next! The story ends perfectly with a mystery solved, yet with more adventure and mystery yet to come! Excellent job Jess and Stephanie! A definite 4.5 stars from this book lover!
On a personal note - I was trying to think of a creative way to entice my 10 year old son to give this book a try. So, I pretended that the spiders on each page were "scary" to me (I would fake shudders and quickly close the page repeatedly to make him laugh and tease me). Now, all 3 of my kids tease me about the spiders every time they see the book. - lol
I highly recommend you give this book a try - as I've found out from the blog, this is the first book of a series of five. I can't wait to read the next mystery solved by the DMS
team: Fairday Marrow and the Talking Library!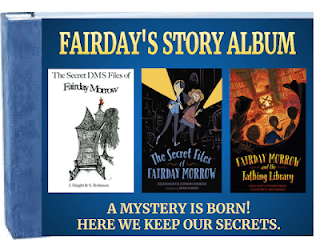 Disclosure: I received free the item(s) mentioned in this post in exchange for my honest review. Regardless ~ All my reviews are my honest and personal opinion.
I am disclosing this in accordance with the Federal Trade Commission's 16 CFR, Part 255: "Guides Concerning the Use of Endorsements and Testimonials in Advertising.".