Kids of all ages love to help Mom and Dad in the kitchen. From stirring the cake batter to trying to crack eggs without dropping shell pieces in the mix, kids love to learn how to create fun foods. To promote this love of cooking, having kid-friendly cookbooks with easy recipes is a great way to provide independence and creativity in the kitchen. Here is one of my new favorite recipe books just for kids ~ ~ ~ written by kids!
20 Recipes Kids Should Know by Esme Washburn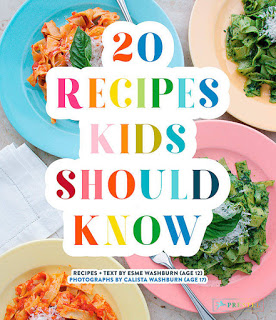 The perfect book for children, this fun and engaging cookbook is written and photographed by a pair of young sisters for budding chefs.
Whether they're helping stir cake batter or producing their own YouTube cooking channel, kids of all ages are getting increasingly busy in the kitchen. This cookbook features twenty classic recipes that are fun, healthy, adaptable, and easy to prepare. From banana bread and the perfect grilled cheese to breaded chicken and apple pie, each recipe is written in a clear, accessible style that young cooks of every level will be able to follow. The author is a young chef whose love of
cooking developed from her own family's food traditions like baking popovers with her grandmother and Sunday-night pizza making. By teaching kids basic recipes that can be adapted in endless ways, this book is the perfect launching pad to finding their way around the kitchen--or launching their own cooking careers.
With fun and easy recipes like this one my 11 year old loves for strawberry shortcake (was delicious for my Mother's Day brunch in bed this year)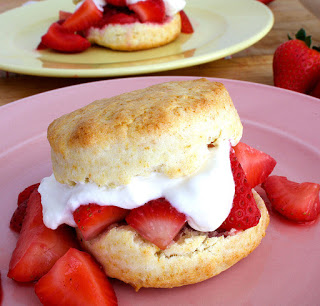 And don't forget the Banana bread and chocolate chip cookies she and her sister made me for my birthday! So yummy!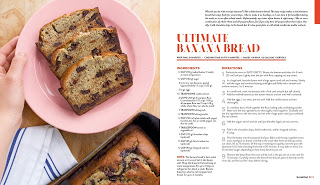 Whether your kiddos are beginners in the kitchen, or seasoned chefs, this book is a great addition to any youngster's CookBook collection!
Check it out on
Amazon
(affiliate) for $11.70
Or in most bookstores for $16.95

Disclosure: I received free the item(s) mentioned in this post in exchange for my honest review. Regardless ~ All my reviews are my honest and personal opinion.
I am disclosing this in accordance with the Federal Trade Commission's 16 CFR, Part 255: "Guides Concerning the Use of Endorsements and Testimonials in Advertising.".