Hailee by Penny Zeller
Montanna Skies Series #3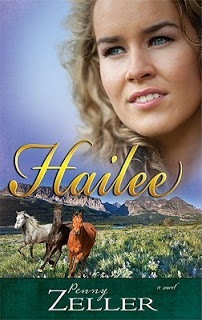 At twenty years of age, Nathaniel Maxwell Adams Jr., better known as Nate, fulfills a prophecy he made eleven years prior by moving to Pine Haven. What he hadn't planned in his youth, though, was to become a pastor, especially since his parents adamantly oppose the idea. So, as he shepherds a flock in the growing Montana town, he feels called to another smaller yet no less significant mission field: his mother and father.
For years, orphan Hailee Annigan was just a ragamuffin, roaming the Cincinnati streets trying to keep food in the mouths of her two younger brothers and herself. This often meant thieving, which landed her in the Sanctuary of Hope, a home for delinquent youngsters. There, her life changed, thanks to her patient, loving teachers. Now, at eighteen, she pursues a dream to become a teacher herself and bravely accepts a position in Montana. She still has faith that she'll find her brothers again someday, but for now, she's ready to put the past behind her.
When their paths converge in Pine Haven, their lives begin to overlap in ways they can't ignore. And they must discover if God intends for their destinies to converge, as well.
(spoilers ahead. . . . )
I was drawn to the main character Hailee from the beginning of the book. Her story of love and sacrifice for her younger brothers endeared her to me right away. I was captivated
by the circumstances that led her ultimately to Pine Haven as the new teacher, and her reluctance to build the relationship between her and Nate due to her fear of others learning of the sins in her past.
Nate has his own issues to deal with as he tries to follow God's plans for his life in spite of what his parents plans for him. I liked how the author showed that although he was determined to be obedient to God's call on his life, he was never disrespectful when speaking with his parents. Although I could see how it would be tempting when they refused to acknowledge his chosen profession, or the fact that as a grown man he should be able to determine his own way in life and choose not to follow in his father's footsteps. I admired his honesty and willingness to seek help from his Uncle when uncertain, and his faith in God even during difficult situations.
Both Hailee and Nate are believable characters, both have a faith in God and make for an interesting story well worth reading. Once again, author Penny Zeller has written a wonderful piece of Christian Fiction with a sweet, heartwarming romance thrown in. I definitely recommend this book, and this series to any CF lover!
About the Author
: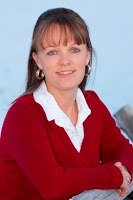 Penny Zeller is the author of several books and numerous magazine articles. She is also the author of the blog "A Day in the Life of a Wife, Mom, and Author" www.pennyzeller.wordpress.com where she also provides weekly doses of inspiration and humor, along with movie reviews from a Christian worldview, and interviews with some of her favorite author friends.
Among other books, Penny is the author of "McKenzie," "Kaydie," and "Hailee" in her Montana Skies Historical Romance Series (Whitaker House) and "77 Ways Your Family Can Make a Difference: Ideas and Activities for Serving Others" (Beacon Hill).
Penny is an active volunteer in her community, devoting her time to assisting and nurturing women and children into a closer relationship with Christ. When she's not writing, Penny enjoys spending time with her family and camping, hiking, canoeing, and playing volleyball. While she is generally a health nut, Penny does have one small weakness: hot tamales (yes, the little red candy kind!)
Penny loves to hear from her readers at her website,
www.pennyzeller.com
and on Facebook at
www.facebook.com/pennyzellerbooks

Disclosure: I received free the item(s) mentioned in this post in exchange for my honest review. Regardless ~ All my reviews are my honest and personal opinion.
I am disclosing this in accordance with the Federal Trade Commission's 16 CFR, Part 255: "Guides Concerning the Use of Endorsements and Testimonials in Advertising.".