Lunchbox Love Cards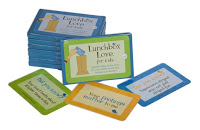 Lunchbox Love is a colorful collection of credit-card sized notes that have a heartfelt message on the front and a fun fact on the back. They say things like, "I love spending time with you" on the front and "Did you know tigers have striped skin, not just striped fur" on the back. They are a simple, yet powerful way for busy parents and caregivers to stay connected with their kids during the day.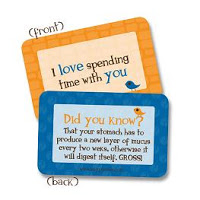 Lunchbox Love is not only for lunch boxes, or even just for kids. With each month comes different holidays in which Lunchbox Love makes a great way to express love, gratitude, and appreciation for all the important people your life.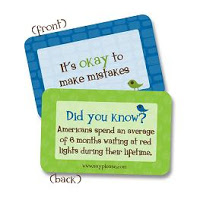 You can see our full line of cards, for kids and adults, at
www.sayplease.com
. We also sell Lunchbox Love on
Amazon.com
.
Watch this video for more about Lunchbox Love:
My Review
:
I used the Lunchbox Love cards to put in my husband's lunchbox before he went to work. He said it was a nice surprise to open up his lunch and find a nice card from me inside. My kids also enjoy finding surprise cards under their pillows, or in fun places around the house from time to time.
I like these Lunchbox Love cards because they have such a variety of sayings: from funny, or sentimental to sweet or just for fun. They can be used for younger kids, teens and even adults. A great way to spread love, joy and laughter with your family and friends, for all occasions or just because. There is always a good reason to give a Lunchbox Love card!
**Look for the giveaway during my
Back to School Blast Event 8/1 - 8/14

I received one or more books or products in the post above for review purposes only. I was in no way required to write a positive review. All my reviews are my honest and personal opinion
. If you have any questions or comments, please see my FTC disclosure or Review Policy.