ABOUT THE BOOK -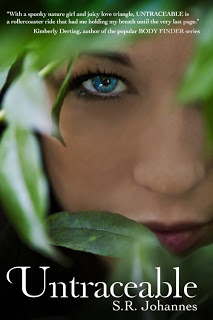 16 year old Grace was reared in the wilderness. Her first pet was a bear named Simon. Her first potty, an oak tree. And, her first swing, a forest vine. Grace has lived in the Smokies all her life, patrolling with her forest ranger father who taught her everything he knew about wildlife, tracking, and wilderness survival.
When Grace's dad goes missing on a routine patrol, unlike everyone in her sleepy mountain town, she refuses to believe he's dead. After finding a Cheetos bag and stolen government file, Grace is convinced she's one step closer to proving all the non-believers wrong.
One day, while out tracking clues, Grace is rescued from imminent danger by Mo, a hot guy who has an intoxicating accent and a secret. Grace has never felt a connection like this before, certainly not with her ex-boyfriend, the adoring, but decidedly un-rugged, Wyn.
After a few run-ins with the town's police chief, her father's partner, and some new evidence, Grace travels deeper into the wilderness that has always been her refuge only to learn that her father's disappearance is not a mere coincidence.
Soon she's enmeshed in a web of conspiracy, deception, and murder. And it's going to take a lot more than a compass and a motorcycle (named Lucifer) for this kick-butting heroine to emerge from an epidemic that's spreading like wild fire, threatening everything and everyone she's ever loved.
My Review :
I found Untraceable by S. R. Johannes to be captivating, dramatic and thrilling from page one. I love the main character, Grace. She is spunky, determined and resourceful; though at times a bit foolhardy in her search for clues as to what happened to her dad. She uses the knowledge she gained as his little shadow to search the forest of the Smoky Mountains for clues as to what really happened when her father disappeared. Her emotions as well as her determination captured my interest right from the start. Her dynamic personality gains her help from some intriguing sources, but also clashes with others in ways that lead to dangerous situations.
Her struggle with her relationships with both Wyn and Mo, drew me deeper into her character, made for an exciting love triangle and kept me intrigued throughout the whole story.
If you want a great mystery with a unique love triangle, drama, intrigue, deception, intense survival and captivating characters; then I recommend this story for you! Untraceable is a wonderful addition to the Young Adult genre.
ABOUT THE AUTHOR -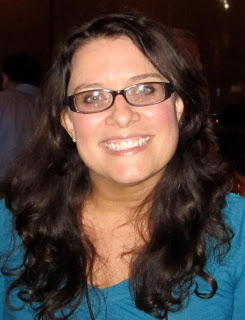 S.R. Johannes is the author of Amazon bestselling Untraceable (a teen wilderness thriller) and new tween paranormal, On The Bright Side. She has published short novelettes as well as a teen romance anthology with 16 other authors titled, In His Eyes. Uncontrollable, the sequel to Untraceable, is scheduled for Fall 2012.
S.R. Johannes was recently nominated in the YA category as Georgia Author of the Year. She is also the 2012 winner of the IndieReader Discovery Awards for young adult.
She lives in Atlanta Georgia with her dog, British-accented husband, and the huge imaginations of their little prince and princess, which she hopes- someday- will change the world. After earning an MBA and working in corporate america, S.R. Johannes traded in her expensive suits, high heels, and corporate lingo for a family, flip-flops, and her love of writing.
Visit S. R. Johannes on her Website:
http://www.srjohannes.com/
To purchase a copy of Untraceable:
*You can Order signed copies directly through the author (price includes bookmarks and shipping).
*Indie bookstore
*Barnes and Noble paperback ($8.01) and ebook ($2.99)
*Amazon paperback ($9.99) and ebook ($2.99)
*Smashwords all other ebook formats ($2.99)

I received one or more books or products in the post above for review purposes only from the author. I was in no way required to write a positive review. All my reviews are my honest and personal opinion
. If you have any questions or comments, please see my FTC disclosure or Review Policy.