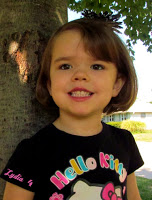 I read an interesting post on facebook by Jen from Live With Levi, that lead me to read some amazing blog posts and facebook comments by other crappy, horrible, terrible moms - and I thought to myself "this sounds just like ME!
So, I'm joining the "crappy Mom rant" and adding my top reasons why I'm a Crappy/Horrible Mom too!
My top Reasons:
I hug each of my kids at least once every day.
Often several times in a day - yes, even my 11 year old Son!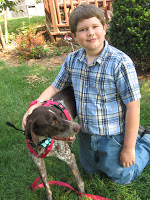 I read Bible Stories and Pray with them every night. I teach my children about Jesus and His Love, and to treat others with Love and Respect.
I was not able to breastfeed them so they all were given formula recommended by their Pediatrician - Horrible I know! Can't imagine why they are all healthy, happy kids.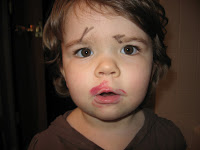 I follow a regular vaccination schedule.
I teach my kids to read and love books.
I help my kids with their homework.
I let them listen to, sing along with, and dance to both Christian Music AND Country Music.
I try to say at least one thing positive to each of them daily. Often multilple times daily.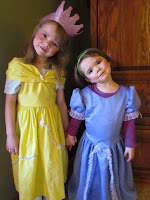 I make them clean their rooms!
I let my 11 year old son drive a small tractor, and ride on his daddy's 4 wheeler sometimes.
I make my kids sit in Car Seats or booster Seats, or Seat belt for safety in the car. The car doesn't move until all are buckled in.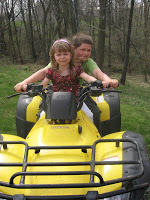 I sometimes let my kids have Movie/Popcorn/Picnics in the Playroom or Livingroom and watch TV for supper.
I do no Homeschool my kiddos. But send them to public school. My husband and I decided where the best public schools were, near his work and moved there.
My kids walk or bike to school each day.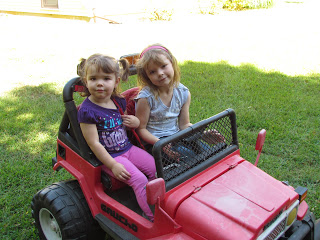 I try to use creative discipline to teach my kids to think about their thoughts and actions before carrying them out.
We sometimes order Pizza for supper, or go out to eat.
I let them have Candy or Soda only occasionally - not every time they want.
I try to teach my kids how to solve their own problems, and think about how their words and actions affect others.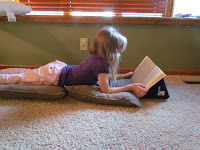 I take my kids on outings, teach them about nature and the world they live in.
I have been known to pick up bugs, slimy things and stop for animals in the road, to let them see close up.
I sometimes get mad and yell at my kids.
I chose to give up my Job as a Registered Nurse to Stay Home with My Kids.
I have now been a SAHM for over 11 years.
My son is in Cub Scouts, but my daughters will NOT be in Girl Scouts!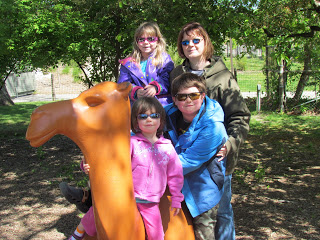 AND, to finish this off, because I could literally go ON and ON and ON. . .
I sometimes read get so caught up in a book that I don't hear my kids calling for me, until they finally give up or decide to come get me.

These are some of the things I do as a parent. I don't feel the need to defend or justify my actions. I am happy to talk with others about my parenting style, philosophy, or decisions, because I know being a parent is tough, and sometimes it's helpful to hear how other people are doing things.
I don't care if some people think the things listed above make me a "crappy" mom.
I am Joshua's, Allison's, and Lydia's MOM
My children know they are loved, cared for and can talk to me about ANYTHING. I show my love every day and teach them the things I feel they need to know to grow into wonderful, caring adults/parents someday.

We do our best as parents to Celebrate the Good, forgive the Mistakes and Do the Best we can.


**So join with me in celebrating crappy Parents everywhere - leave a comment below on this blog post, or my facebook post - leave a link to YOUR crappy Mom/Dad/Grandparent story and I'll stop by and comment on YOUR post - link back to me! my story! and I'll share yours on my facebook and twitter!!!