ATTENTION ALL LOCAL FRIENDS AND FAMILY!
JOIN the Cut-A-Thon to Help this local family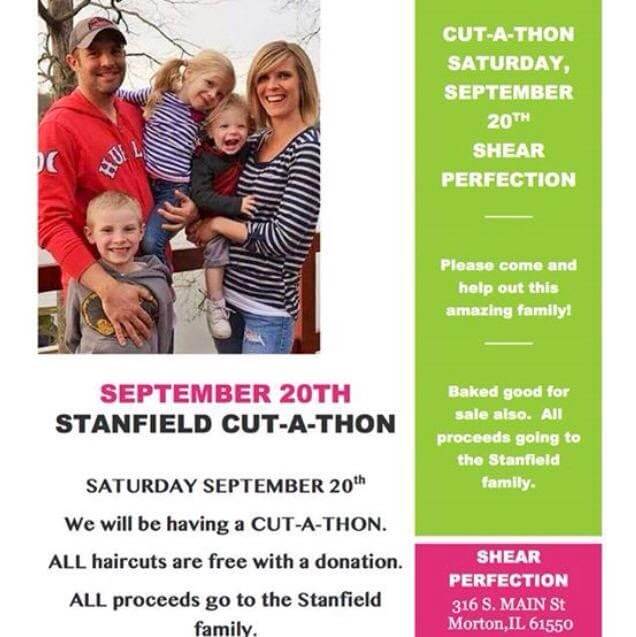 You've heard of a marathon to raise money, but what about a cut-a-thon?
Shear Perfection hair salon in Morton, has decided to do just that to raise money for the Stanfield family.
This is in memory of the beloved teacher and tennis coach, Joal Stanfield.
Stylists will be cutting hair for at least 6 hours on Saturday, September 20th.
But owner Karen Meeks says she will work as late as it takes to get through what she hopes will be a long line of customers.
So join our community on Saturday Sept 20th to help this local family!
316 S. MAIN St

Morton,IL 61550
SATURDAY SEPTEMBER 20th
SHEAR PERFECTION in Morton will be having a CUT-A-THON.
ALL cuts are free with a donation
ALL proceeds will go to the Stanfield family.
All donations welcome, haircut not necessary
Baked Goods will also be available for donation