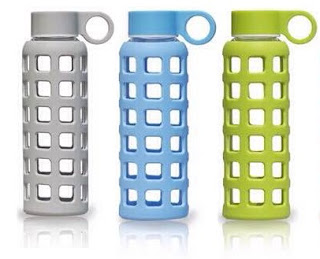 IT'S TIME to purify your lifestyle, impact the environment, and change the way you drink water. Glass is 100% recyclable, and doesn't leach harmful chemicals or unwanted flavors into your water like plastic or metal.
With style and portability combined, you just might find yourself taking your 12oz bottle to all sorts of new places. From the yoga mat to
business meetings, your bottle will fit in wherever you want it to. Also great for kids on the go.
The lid is optimized for YOU. With just the right size between a narrow and wide mouth opening, the lid is also quick to twist off and 100% leak-proof.
Our glass bottle is reusable as many times as you'd like, and is entirely BPA free. Plus, it's made from high borosilicate glass, which is more heat resistant than any other commonly used glass. Now you can also save the earth and enjoy your warm tea too.
HELP SAVE THE WORLD just by enjoying your beverage in the comfort of your own home, because with every bottle purchased, a portion of our profits is sent directly to building water wells for impoverished communities in Africa. Each bottle sold separately.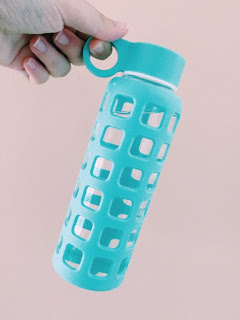 Review
:
I have used other glass water bottles and loved them. The Purifyou glass bottle is just as good as any
other I have tried. I do love how it has the silicon sleeve that covers the outside of the glass to help prevent slipping and breaking. Yes, I have dropped it a couple times and it has not broken or chipped at all due to the protection of that silicone on the outside of the glass bottle.
The lid fits tightly and has an easy to use and convenient carry O-ring and fits nearly all of a standard size bottle of water (12oz). My only complaint is that I would prefer it to be a little taller and hold 12 oz or more of water/liquid plus ice.
Overall it is a great quality glass bottle that is easy to use, great for taking anywhere on the go, sized just right for children and adults.

Disclosure: I received free the item(s) mentioned in this post in exchange for my honest review. Regardless ~ All my reviews are my honest and personal opinion.
I am disclosing this in accordance with the Federal Trade Commission's 16 CFR, Part 255: "Guides Concerning the Use of Endorsements and Testimonials in Advertising.".