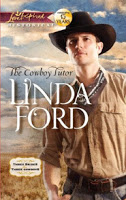 Description
:
With the mortgage due and funds scarce, Madge Morgan can't afford distractions. Especially not from Judd Kirk, her sister Louisa's meek tutor and—according to their mother's plans—suitor. Madge's focus is on her housekeeping job…little knowing Judd's connection to her employer, or his
real
reason for coming to Golden Prairie.
At last, Judd has found the man who swindled his mother. Yet if he seeks revenge, he risks losing the one thing he wants even more: a woman with faith enough to rekindle his own. A woman with strong values and a gentle heart. A woman like Madge.
My Review
:
I enjoy reading depression era stories. Reading about the very realistic struggles that families faced, and the strength of character it took to overcome dire circumstances. This story was no different. A story of young woman, working to save her home after the death of her father. Her older sister is ill, and her little sister is very shy. Their mother hires a tutor for the littlest girl, Louisa. The tutor, Judd has secrets of his own – trying to find the man who took his mother's money.
What an interesting idea for a story. Kept me intrigued to the end. Some of the story was similar to other books I've read, but still a different enough to keep my interest. Was a pretty quick read for me, easy to follow and easy to put down and pick back up again when my kiddos need me. I recommend this book for romance lovers, clean fiction lovers and those like me who enjoy a good quick clean book.
*Thanks to Netgalley for the digital copy of this book for my review. See my Policy & Disclosure page for more info.