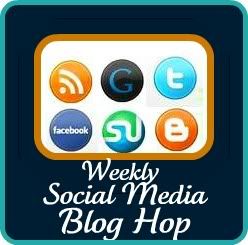 Join the new Social Media Boost blog hop - follow as many as you can, gain more followers and spread the word! Any blog or blogger welcome! Just make sure to put the type of audience you cater to!
examples:
blog name: Loves 2 Read *familyfriendly* (or *FF*)
blog name: Faerotic Prose *adult*
This way any blogger can sign up to boost their blog, and each person who follows can choose they type of blogs they want to follow! Gives everyone a chance to boost their followers and make new blogger friends!
~Bloggers helping Bloggers ~ Bloggers boosting Bloggers~

here is the link-up info:
Rules! We have to have RULES! lol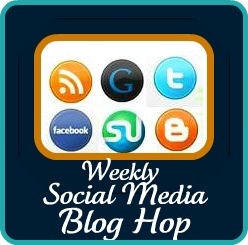 Rule #1

~ you MUST follow the host blog (me) and any co-hosts!

Rule #2

~ highly recommended that you post your type of blog along with your blog name (ex: Faerotic Prose *adult*) or (Loves 2 Read *familyfriendly* or *FF*)

Rule #3

~ please post my button on your blog somewhere, either an actual post

(TYVM!!!)

, or on your sidebar

(TYVM)

or on a page dedicated to hops and social media evens

(thanks)

*Grab the button code from my sidebar*
Rule #4

(recommended but not mandatory) please leave a comment on other blogs letting them know you stopped by! It's the nice thing to do.

Weekly Hop runs from Sunday evenings at 4pm through Noon on Saturday.




This week's hop is for GFC and Google+

Please post a direct link to your blog's GFC sign-up and/or your Google+ page(s)!

My blog

Loves 2 Read on Google+

My

personal Google+

Follow Loves 2 Read via GFC on the sidebar ~

My wonderful CO-HOSTS!

My other blogs of course: (follow via the buttons below)

Faerotic Prose ~ adult

B'Tween Prose ~ teen/YA

AND

My special Co-Host this week is
Deanne Crazed
!
GFC follow her blog(s):
Madam Sarcasm
and add her to your circle(s) on
Google+
Ok, now ~ READY?? SET . . . . HOP!
Want to be a Co-Host? Click Here to contact me!