"This article may contain a book or product sample and/or links to other website(s). See my FTC disclosure for more details."
It's Tea Party Time on Mom Loves 2 Read!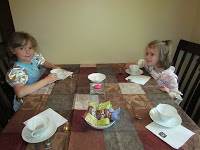 I was offered the opportunity
to host a Tea Party with Nature's Bakery and Davidson's Organics for our nutritious and health tea time snacks. My children were of course happy to join me in this review opportunity! My girls were excited to dress up in their new Princess Dresses

(review/giveaway coming soon)

to make this tea party a special occasion.
Now, for a little more about the yummy Tea Party snacks :
Davidson's Organics is an organic tea company specializing in teas, herbs, cocoa and spices. They offer fresh, pure and organic teas, herbs and spices. They have Iced Teas, Hot Teas, Loose-Leaf and bagged teas in all sorts of flavors!
And what is a tea party without a wholesome snack from Nature's Bakery. Their all natural, cholesterol free, kosher fig bars add a tasty treat to any Tea Party. With yummy flavors like Apple Cinnamon, Blueberry, Peach Apricot, Vanilla Fig, Vanilla Raspberry, Raspberry, and Whole Wheat Fig you can't go wrong choosing a yummy treat.
You can find out more about Davidson's Organics and Nature's Bakery here:
Davidson's Organics: Website, Facebook, Twitter
Nature's Bakery: Website, Facebook, Twitter
Our Review :
It's Tea Party Time!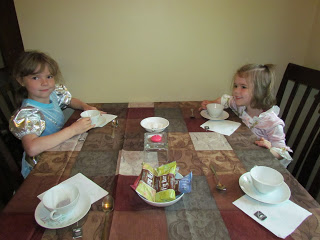 My son set the table up for the tea party. He used my Grandmother's German China (with permission) and had everything set up so nicely. My girls got into their princess dresses and the party began! We each tried several flavors of the
Nature's Bakery
Fig Bars. The girls loved all of them, and both agreed that Blueberry was their absolute "Favorite" flavor. I personally liked them all, but loved the Apple Cinnamon best. Of course since Apple Pie, Apple Cobbler, Apple Cinnamon Muffins are all favorites of mine it was not a surprise that Apple Cinnamon Fig bars were my favorite - lol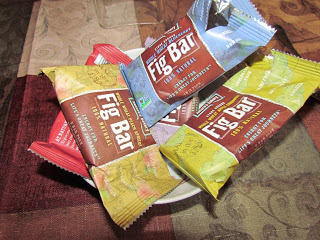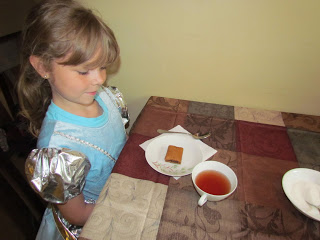 My son loved them all and had a hard time choosing just one "favorite" from all the varieties we had to choose from.
As for the tea. I am not a fan of hot tea personally and my girls do not yet like it either. So we used apple juice in place of "tea." Thankfully my son does like Hot tea. It also was fortunate (or not so fortunate for him) that he had a sore throat the day of our Tea Party. The Tea I was sent was called Rooibos Spiced Chai. Josh made it according to the instructions and he loved it. He said not only did it soothe his sore throat but it tasted great too. He has since used up all of the teabags in the package! He really does love it!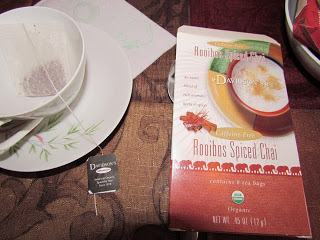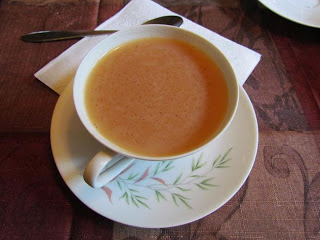 For our next Tea Party I have found that
Nature's Bakery
Fig Bars can be purchased at my local Kroger or Walmart stores. So it has already been added to my shopping list! As for the Davidson's Organics Tea, I found that they have a selection of "Children's Teas" that I am anxious to try, as well as some flavors like French Vanilla and Honey that I would be willing to try as well. Plus Josh wants more of the Spiced Chai!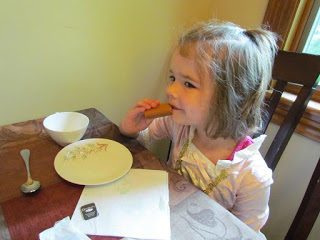 Next time you plan for a Tea Party with your children, teddy bears or Dollies, consider using
Davidson's Organics Teas
or
Nature's Bakery
Fig bars! It will make your Tea Party special and Fun - and so tasty too!

I received one or more items for this review from the sponsor mentioned in the post. All my reviews are my honest and personal opinion and are not influenced nor reviewed by the sponsor prior to posting.
If you have any questions or comments, please see my FTC disclosure or Review Policy.