This week, the
Christian Fiction Blog Alliance
is introducing
In Golden Splendor
• B&H Books (July 15, 2013)
by
Michael Reynolds
ABOUT THE AUTHOR: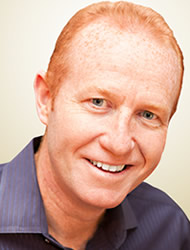 Michael K. Reynolds is the writer and producer of Emmy and Telly Award-winning film campaigns and has more than two decades of experience in fiction, journalism, copywriting, and documentary production. He owns Global Studio, a marketing agency, and is also an active leader in church and business, speaking in both ministry and corporate settings. Michael lives with his wife and three children in Reno, Nevada.
ABOUT THE BOOK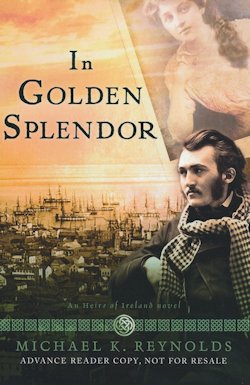 Irish immigrant Seamus Hanley is a lost soul, haunted by his past as a U.S. Army deserter and living alone in the wilderness of the Rocky Mountains in 1849. But after witnessing a deadly stage coach crash, he finds purpose in the scattered wreckage -- a letter with a picture of a beautiful and captivating woman named Ashlyn living in San Francisco at the height of the Gold Rush. Moved by her written plea for help, he abandons all and sets out on an epic journey across the wild and picturesque American frontier. While being pursued by those who want to hang him, Seamus encounters fascinating characters including a young Pauite Indian who makes the ultimate sacrifice in helping Seamus to cross the snowy Yosemite Valley. Battered but changed for the better, Seamus reaches San Francisco on Christmas Eve as the city burns in the tragic fire of 1849. But there is little time for rest, as an even greater, more harrowing adventure involving Ashlyn is about to begin.
If you would like to read the first chapter of
In Golden Splendor
, go
HERE

Mom Loves 2 Read is an affiliate or ambassador for one or more products/websites listed or banners posted throughout this blog. If a personal review is written, I have either received that item free in exchange for my honest review or may have received monetary compensation for the post. Regardless ~ All my reviews are my honest and personal opinion and are not influenced nor reviewed by the sponsor prior to posting.
Mom Loves 2 Read is disclosing this in accordance with the Federal Trade Commision 16 CFR, Part 255 "Guides Concerning the Endorsements amd Testomonials in Advertising."

If you have any questions or comments, please see my FTC disclosure or Review Policy.