WEDNESDAY (7/4) DEAL STARTS AT 9 AM PST!!!
IT IS TIME TO SHOW OFF YOUR STYLE THIS SUMMER!
SUMMER is in full swing!
AND TO CELEBRATE, WE ARE GIFTING YOU A SUMMER LEATHER CUFF
FOR

FREE

plus $10 to start your journey!
Just for signing up for a NEW sneakpeeq membership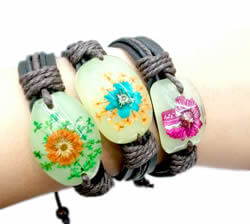 Trips to the beach and tropical getaways are at the top of everyone's summer wish list. Make sure your wardrobe is ready to go with a photo ready bracelet that's right for your sunniest outfits. Easy to wear and a delight to behold, these encased-in-amber looks are ready for maxi dresses, platform heels, and your most daring summer shades.

GET

YOUR

FREE

ETERNAL SUMMER BRACELET ($60 value) Plus $10 to start spending! just for joining sneakpeeq!
ONLY VALID FOR NEW MEMBERS!
Buy yourself something special and enjoy this

4th of July

Holiday! This Summer, show off your style with a gorgeous wrap skirt from Von Vonni at 75% off! Von Vonni's flowing printed wrap skirt retails for $129, but your price is only $34! You'll be wearing this to summer cookouts, beach picnics, and every big and small
event in between.
SHIPS FREE!
*Disclaimer: I am an affiliate of SneakPeeq and will receive a small compensation for any purchases through the links included in this post.