Review of Beauty Rest Night Cream
About Olivia Rose Cosmetics (from the website):
Our Goal is to incorporate Fresh, Raw Natural Ingredients with as little processing as possible. Each of these ingredients was carefully selected to provide essential vitamins and nutrients needed to promote a healthy complexion.
* synthetic fragrance free
* synthetic dyes and micas free
OLIVIA ROSE FACIAL CARE
Rose cleansing cream, Natural
Vitamin C, Treatment Mask, Beauty Rest, and Daily Protection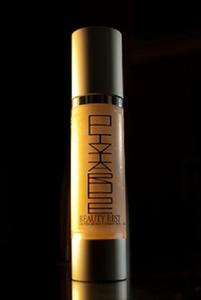 Rejuvenate your Skin with this intense blend of essential vitamins and nutrients. Rich in antioxidants to fight free radicals and help repair damaged skin. Helps lock in moisture and smooth away fine lines and wrinkles. Improves circulation and helps restore your Skin's radiant complexion.

APPLICATION
: apply liberally before bed in small circular upward motion warming product into skin for maxim absorption. Compatible with all skin types
My Review :
I chose to try out the Olivia Rose Beauty Rest Night Cream for this review. When I received it, I found that the unique way that the company puts it's name on the product is fun, and fancy. Olivia Rose is spelled out in fancy print on the outside of the Night Cream. I love how pretty it looks on my bathroom counter.
That said, I used the nightcream off and on - usually two to three nights a week - for 2 months prior to writing this review. I wanted to give the product and myself time to see if there was a noticeable difference. I also wanted to compare it to a moisturizing cream I had previously used, but was not happy with.
I love that Olivia Rose Cosmetics uses natural products. I've used a few different brand-name and off-brand items in the past that are made with artificial chemicals and tend to react badly with my skin. Olivia Rose's Beauty Rest Night Cream has never giving me a bad reaction, but has actually improved the look and feel of my skin with each use.
I found that my skin does feel smoother, and stays hydrated much longer using the Olivia Rose night cream than with any other that I've previously used. The cream does not feel greasy or oily, but leaves my skin feeling soft and smooth, as well as keeping it from drying out as I do have a tendency to do with summer weather and winter weather. I personally have slightly sensitive skin, with combination skin; both oily areas and dry areas on my face. I liked that I did not have any negative reactions at all to this product.
I like the feel of my skin after using the Night Cream, and plan to continue using Olivia Rose Night Cream in the future. I think I may try the daytime cream as well. I am very satisfied with my trial of this product and feel comfortable recommending it to others.
Purchase links :
OliviaRoseCosmetics.com

I received one or more books or products in the post above for review purposes only. I was in no way required to write a positive review. All my reviews are my honest and personal opinion
. If you have any questions or comments, please see my FTC disclosure or Review Policy.