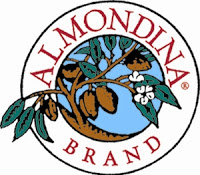 A Grandmother's Secret
A Grandmother's secret recipe is no added fat, no-cholesterol, no salt cookie for our time.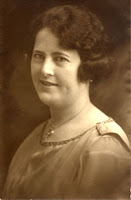 Almondina® is the inspiring success story of a man whose great loves include both music and wonderful food. For generations his family loved his grandmother Dina's most secret cookie, which she called Petit Gateau Sec. Yuval Zaliouk, an internationally known symphony conductor and gourmet chef, always had a special place in his heart (and stomach) for this exquisite, crunchy wafer with the delicate flavor of roasted almonds, the natural sweetness of plump raisins and the warmth of vanilla.
"Generous as she was in giving away her recipes, Grandma Dina kept the one for Petit Gateau Sec a total secret until the end of her life. Only then did she finally reveal the secret to her daughter, Ahuda, my mother."
"It is with her blessing and with pride that my family shares these delicious, healthful wonders with your family," says Yuval.
Long after his grandmother's death, Zaliouk became aware that the remarkable characteristics of this addictively delicious but extremely nutritious cookie fell squarely in line with the growing demands of health-conscious consumers at the end of the century. Within seven years, having started baking in his kitchen, the biscuits (renamed Almondina® after Dina, his grandmother), were available in all fifty states, sought after in seven foreign countries, and had brought him recognition as Entrepreneur of the Year.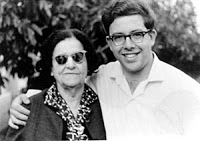 These all-natural, wonderfully crunchy almond biscuits do not contain cholesterol, added fat, trans-fats, salt, or preservatives. Unlike biscotti, ALMONDINA Brand Biscuits do not have to be dipped. They are a delightful accompaniment for coffee, tea, soft cheeses and dessert wines, or just as an everyday snack.
The rush to eliminate fat from gourmet foods too often has also eliminated most of the flavor, a fact which is in sharp contrast to these enticingly delicious biscuits.
Since the introduction in 1989 of the classic
The Original
flavor, eight more distinctive variations have been
introduced, all of which continue to be packed with
roasted almonds.
The Company is Celebrating a Delicious Crunch for More Than 20 Years.
Its mission remains the same:
"TO PUT A DELICIOUS HEALTHFUL COOKIE ON EVERY TABLE."

My Review
:
My children and I, as well as some dear friends of ours, sat down at our table to sample the different flavors of biscuit cookies that I received from
ALMONDINA
. The one thing I found the most amazing, is that each and every one of us had a favorite, and nearly all of us had different "favorites" than the others! These wonderful little biscuit cookies are thin and crunchy with just a touch of sweetness! They have become addicting and each time I think of getting a little treat,
ALMONDINA
biscuits come into my mind.
Each biscuit has a sweet, crunchy cookie with slivers of almonds in it - many of them also have raisins within to add a little sweet to it.
As the sponsor said in our email correspondence:
" The Delicious Cookie Without the Guilt, this all-natural, crispy almond cookie has no cholesterol and no added fat, salt, or preservatives and has only 30 calories. The Almondina story is terrific & heartwarming."
My personal favorites are the
Cinnaroma
and
Original
flavors (I really didn't like the Chocolate Cherry - I'm not fond of cherries in cookies or sweets)
My kids loved the
Choconut
and
Gingerspice
best
And our friends (both in their 70's) loved the
Chocolate Cherry
and the
Sesame
best
There is a flavor for everyone! These wonderfully delicious biscuit cookies have become a new favorite treat in my house! I think you will enjoy them as well. And for those who like cookies with their coffee - I definitely recommend trying out the ALONDINA bicsuits! Check out the website ~
http://www.almondina.com/
for even more great flavors.
**And come back again soon! - there will be a giveaway later this month of these great treats!

· Free of cholesterol, coloring and preservatives
· Made with no added fat or salt
· Low in calories - only 30 per slice
· Kosher and Pareve (non dairy)
· as a cracker with cream cheese, Brie or other soft French cheeses
· crumbled as an ice cream topping
· served to youngsters with milk
· as a delicious breakfast on the way to work
· Crunchy, addictive, healthful

I received a free sample of the products in the post above for review purposes only. I was in no way required to write a positive review. All my reviews are my honest and personal opinion . If you have any questions or comments, please see my FTC disclosure or Review Policy.