Railtek Belts do not have holes. Instead there is a "rail" hidden on the underside of the belt that allows for small, micro adjustments that help the belt fit perfectly. It is easy to adjust, you just flip the little lever.
The stylish appearance of the Railtek belt makes any look clean, neat and ready for any occasion!
The Railtek Belt that was sent for this review is perfect for my husband. As he is losing weight and in need
of a new belt - Railtek arrived just in time! It is easy to customize the belt size to the needs of the wearer.

No matter how long the belt is, it can be custom fit to the perfect size. To do this you detach the buckle from the belt and trim the desired amount off and then reattach the buckle (

instructions here

).
This belt micro-adjusts 1/4 an inch in either direction by simply flipping the lever on the bottom of the buckle (
instructions here
). If the lever seems to be stuck, relieve the pressure by pushing the belt into the buckle as though tightening it, then the lever will flip easier.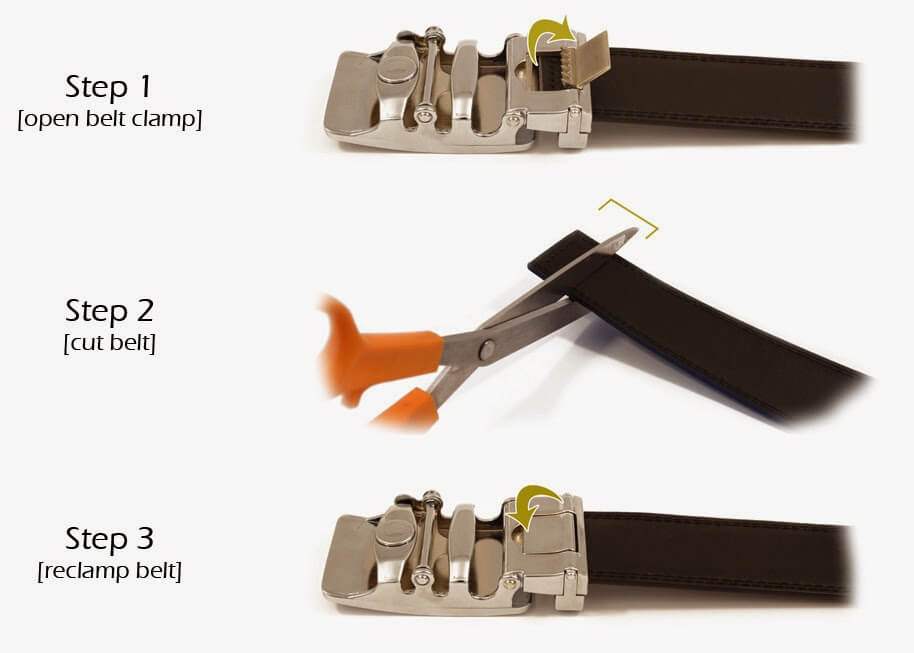 My husband loves this new belt. He says it fits better than any he as previously worn. I had planned to get him another for Christmas - it would even fit in his stocking! He loves how easy it was to cut it to the size he wanted - he even left room for weight changes since the track/rails allow micro adjustments. What a perfect gift for the man or young men in your family this Holiday! Check out more about Railtek belts:
www.RailtekBelts.com
*PS - I would love to see Railtek come out with similar stylish belts for women as well!
GIVEAWAY
Want a chance to win a Railtek belt of your own? Super! Just enter below - must be 18 or older to enter/win. US only please. Prize will not arrive before Christmas. Prize will be sent out from sponsor - ML2R is not responsible for prizes.
(winner to be announced pending reply)

Disclosure: I received free the item(s) mentioned in this post in exchange for my honest review. Regardless ~ All my reviews are my honest and personal opinion.
I am disclosing this in accordance with the Federal Trade Commission's 16 CFR, Part 255: "Guides Concerning the Use of Endorsements and Testimonials in Advertising.".