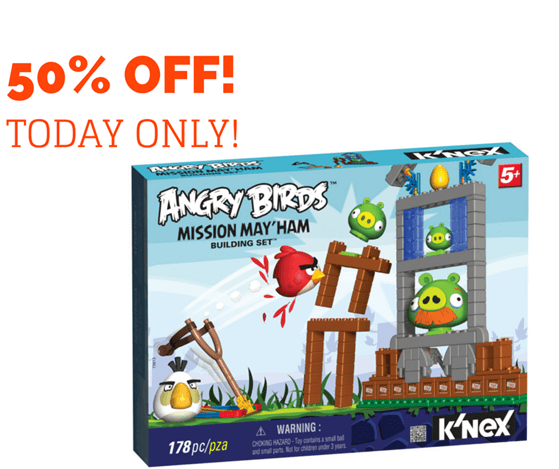 Here is what my family thinks about K'NEX toys . . .
As a product reviewer for K'NEX toys, I have found my inner child jumps for joy when the doorbell rings and it is a new box of K'NEX toys to
play with
review. Putting together fun and sometimes fantastical gadges, vehicles and made up thing-a-ma-doodles with my kids is something that is both fun and special to
me. Spending time deciding on a design, figuring out which pieces to connect where and whether or not the final product looks like we planned is an activity my kids and I all enjoy. Here are some of the sets we have been enjoying . .
What fun to use our imaginations to create something fun out of little pieces of K'NEX - personally I had lincoln logs and tinker toys as a kid and loved them - K'NEX are way more fun that those ever were! So, what will YOU be creating this Holiday Season? Our next idea is to make a Christmas Tree out of K'NEX!
Need more K'NEX to play with? Need a great gift for someone this Christmas? Make sure to take advantage of today's special DEAL and get some of these sets of HALF OFF! Remember, the deal is only good for TODAY - DEC 11th!

Disclosure: I received free the item(s) mentioned in this post in exchange for my honest review. Regardless ~ All my reviews are my honest and personal opinion.
I am disclosing this in accordance with the Federal Trade Commission's 16 CFR, Part 255: "Guides Concerning the Use of Endorsements and Testimonials in Advertising.".