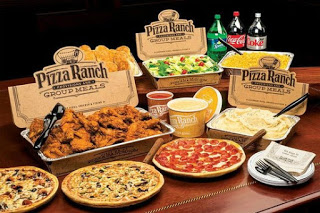 One of my family's favorite local restaurants is Pizza Ranch. And not only do we LOVE their pizza but they have, in our opinion the BEST fried chicken of any restaurants we have tried. From the moment we pull in the parking lot to the time we leave, we have a wonderful experience. Not only is
the food great, but the family friendly atmosphere makes it a great place to take kids, visiting relatives or friends or just leave the kids at home and have a grownup night out.
This year in June 2015, Pizza Ranch released a CD called Living Hope. It contains 12 unique songs
from some of Christian Music's most popular artists. With amazing songs that my family all have enjoyed getting to listen to over the past week, this CD is only available at Pizza Ranch locations.

Most of the songs are brand-new and written exclusively for this CD around the theme of
H
ope
. Artists include Colton Dixon, Francesca Batistelli, Ellie Holcomb, Sidewalk Prophets, Kevin Max, Bart Millard, Passion Band featuring Kristian Stanfill, Michael W. Smith, and Mark Schultz.
My girls and I have been dancing and singing along with this dynamic CD. We almost left for a short (very short) trip to the store in the car without it and the girls would not let me leave the driveway until I had put the CD in the car stereo.
About The Living Hope CD project:
The CD will be available to purchase for $5 plus tax exclusively in Pizza Ranch restaurants or for download at
pizzaranch.com/livinghope
through August 31.
From Adrie Groeneweg, President & CEO of Pizza Ranch, Inc.: "This album has a very special meaning for Pizza Ranch. Although Pizza Ranch is not in the music business, many things have been happening, conversations have been taking place and doors have been opening for this album. Through these events, I believe it was obvious that God has been behind this for His specific purpose and putting it on our hearts to collectively create this project. As such, we call this our miracle album, Living Hope."
Not familiar with Pizza Ranch? Oh NO!
Check out what you are missing!
The Story behind Pizza Ranch:
Adrie Groeneweg had a dream that started in Hull, IA, in 1981, when he was just 19 years old. It was simple. Why does everyone have to drive out of town to get a pizza? With just six specialty and single topping pizza recipes developed by Adrie's mother, Lorraine, Pizza Ranch was born.
Pizza Ranch's vision and mission is to glorify God by positively impacting the world and to give every guest a legendary experience. They have 190+ locations across 13 states including Iowa, Minnesota, South Dakota, North Dakota, Wisconsin, Michigan, Nebraska, Illinois, Kansas, Missouri, Montana, Wyoming, and Colorado.
And if that doesn't whet your appetite I don't know what will. Their pizza buffet is wonderful, but even better (and my kids' favorite feature) is that when you come in the door, before you even sit down they ask you if you have a special pizza you would like to see on the buffet. Then, they make that pizza right away and even bring the first several slices right to your table! Oh Yeah - how many pizza places have that type of personal service???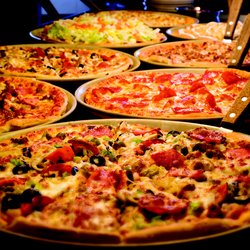 And do I really need to say it again? The food is Great, the atmosphere wonderful and the food is great . . . LOL
So check out
Pizza Ranch's locations
for one near you and make sure to grab one of these unique and amazing CDs while you are there! And eat some Chicken/Bacon/Ranch and crispy fried chicken for me too!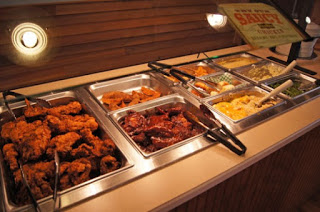 SOCIAL • C O R N E R
Twitter: @PizzaRanch @PRServes
**GIVEAWAY TIME**
Want to try out the CD for FREE? SUPER! Enter below for a chance to WIN a CD of your own. Open to ages 18 and over, US and Canada only - void where prohibited. 1 winner per household.

"Disclosure (in accordance with the FTC's 16 CFR, Part 255: "Guides Concerning the Use of Endorsements and Testimonials in Advertising"): Many thanks to Propeller Consulting, LLC for providing this prize for the giveaway. Choice of winners and opinions are 100% my own and NOT influenced by monetary compensation. I did receive a sample of the product in exchange for this review and post.
Only one entrant per mailing address, per giveaway. I
f you have won a prize from our sponsor Propeller / FlyBy Promotions in the last 30 days, you are not eligible to win.
If you have won the same prize on another blog, you are not eligible to win it again. Winner is subject to eligibility verification."