I'd like to introduce all my readers to a new store I'm absolutely in love with - It's a store on ETSY (etsy.com) called Bow Sweet Bow . The online store is run by a talented woman who has 4 daughters to use as models. She designs and creates beautiful hairbows, and more, for the adorable girls in her life and in the lives of her customers.
I was able to choose a magnetic hairbow with a selection of 4 different magnetic attachments for this review.
This adorable bow is layered with two different shades of pink, and has green and white added to make an adorable Spring time style bow.
It is made with a durable magnet in the center so that it can be personally customized with the customer's choice of different bottlecap designs for multiple outfits or multiple girls to share (like my two).
I chose 4 bottlecaps to use that I love and are perfect for a couple different outfits that both of my girls will be wearing this Spring. I also chose each of the girls their own personal bottlecaps.
The princess crown with the 'A' for my 8 year old ~ Allison
The green zebra stripe for Lydia of course and the adorable owls will match many outfits this Spring (and they were both so cute I couldn't choose between the two).
*The durable magnet sticks the bottlecaps on securely - I recommend holding the bow securely in one hand and carefully removing the bottlecap with the other as they do stick very well. Very unlikely that the bottlecap will ever "fall" off!
I love the vibrant colors, the quality of the bow and the bottlecaps and how quickly they were shipped out to me. My daughter's both love having fun and cute things to put in their hair - and Lydia asks me nearly every day if she can wear one of the "special bows" that came in the "cute paper" - (they came wrapped in adorable tissue paper).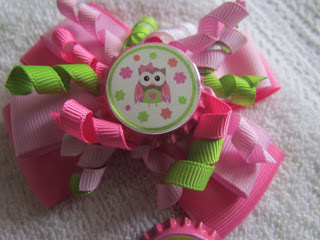 Assisted by

one of my favorite review helpers (Lydia), I have taken some pictures of the bows, bottlecap attachments and the magnetic bow for you to see how fun and simple it is to use, and to switch out the different bottlecaps for whichever outfit, mood or style you or your daughter wants for the day. What a great way to save money, and still create unique and fun looks to match mulitple outfits, go with different girls, different styles and just different "moods"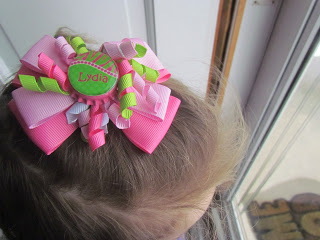 Here are the two additional bows I purchased for my girls - our family loves Star Wars, and how could I resist a bow that says " Sorry girls, but I'm my brother's biggest fan! "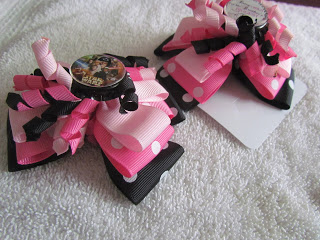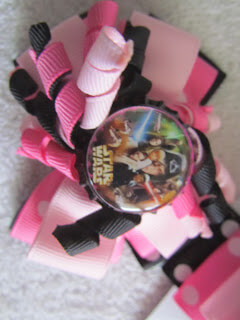 OOPS - sorry I didn't realize it was sideways - lol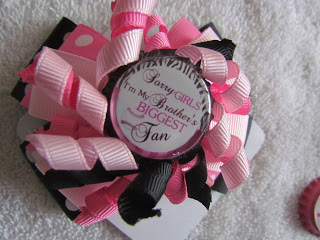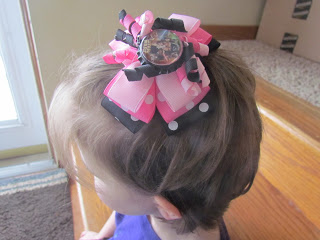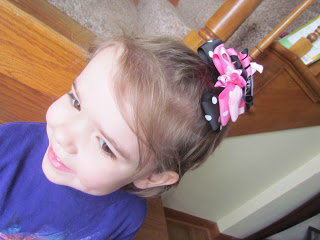 What a great Helper! I can't believe my little girl is turning 5 next week!
Bow Sweet Bow has a new Special that is "hot off the presses" so to speak - A Special set of hairbows for the major holidays of the year . . .
A year of hair bows offer! One Valentine's Day bow, One St. Patrick's Day bow, One Easter Bow, One 4th of July bow, One Halloween Bow, One Thanksgiving Bow, One Christmas Bow, and One Birthday bow for $36. That comes out to be $4.50 each!
Click HERE
to go to her Etsy Store
BowSweetBow
Click HERE
to go to the facebook version of the Store
Click HERE
to see lots more adorable bows on her facebook page.

I received one or more products in the post above for review purposes only. I was in no way required to write a positive review. All my reviews are my honest and personal opinion
. If you have any questions or comments, please see my FTC disclosure or Review Policy.