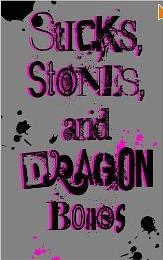 A door that leads nowhere…
a key to open it.
A map of a land that doesn't exist,
and a monster that does.
Four sisters; a hypochondriac scientist, a mordant writer, and two feisty twins aspiring to be pirates, set off to retrieve their eldest sister who has been kidnapped into an unknown world.
Their adventure involves a grim prophecy from the oracle Sybil, help from a rugged viking named Barnabas, and the ever terrifying presence of Brakkus the dark-hooded villain who is in constant pursuit of them. The four sisters must work together to outwit the creature Brakkus, face their fears, and unravel the clues of an ominous prophecy to find their sister before time runs out…
"Follow the river of blood and you will find a coffin of leaves... You will find her in the clutches of two great forces seeking power. They both prowl behind curtains of violence, but one can deliver only evil and the other, possible freedom. The one you seek is in the jaws of the deliverers, but you must hurry, for like meat thrown to dogs she will be ripped apart."
Kindle Version only $1.99 on Amazon.com!
Book 2 on Amazon ~ Kindle version $1.99!
My Review:
WOW! What an amazing story! A family with active youngsters and an older sister who gets kidnapped! Twin little girls who think they are pirates! A door that opens into an unknown world! And a secret that Mom never told them leads to danger, adventure and mystery! What more could any kid ask for in a story?
This story begins with nosey neighbors watching the strange house across the street. Twin six year old girls come out attacking each other like little pirates and raise a pirate flag outside their home while mom watches. Then, the adventure really begins. Big sister is kidnapped after the older set of twins find some mysterious things in an old trunk - one is a doorknob that opens a door in their basement into a strange world full of weird and unusual creatures.
Now, they have to fix the problem they created when they opened the door - sister is kidnapped and four little girls set out to save her - somehow.
A wonderful adventure that kept my interest from the beginning to the end - I was so disappointed to find that I would have to wait for another book to continue the story! Thankfully, book 2 is already out on Amazon.com for Kindle. Sticks, Stones and Dragon Bones is just under 200 pages, and is full of mystery, danger, fun, strange creatures, helpful vikings and so much suspense. Both light-hearted and intriguing at the same time. A fast paced book that keeps the reader wanting more. A great book for ages 10 and up (in my opinion). Well-written, unique adventure, well-worth reading!

I received one or more books or products in the post above for review purposes only. I was in no way required to write a positive review. All my reviews are my honest and personal opinion
. If you have any questions or comments, please see my FTC disclosure or Review Policy.