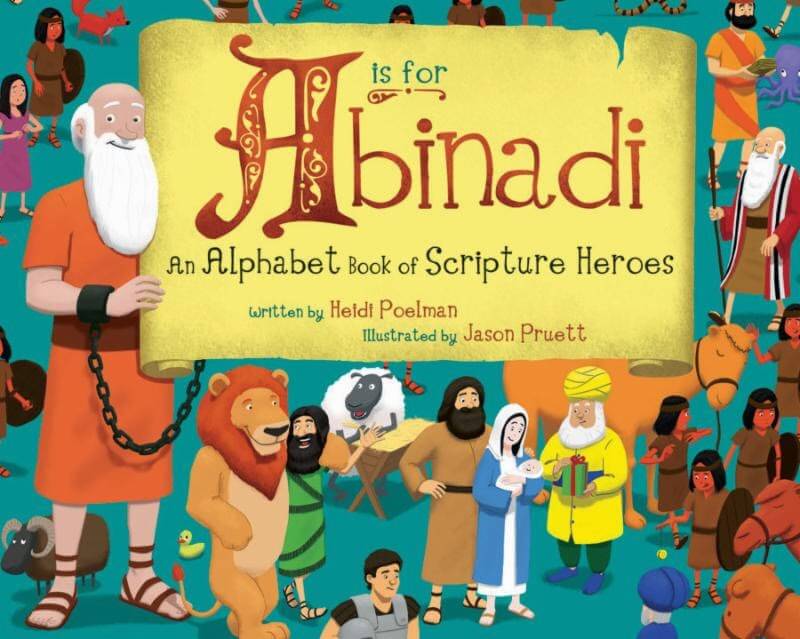 About this book
:
A is for apple but also for Abinadi! Teach your children about some of the greatest heroes in the scriptures with this beautifully illustrated alphabet book. They will love searching for items that represent each letter while they get to know heroes like Captain Moroni and Esther. Along with learning their ABCs, your children will learn to recognize and love these great
Book of Mormon
and Bible examples.
Meet the Author
:
Heidi Poelman has always loved learning about
inspiring people. In A is for Abinadi, she found a way to write about many of her favorites. Heidi received her degrees in communication from Brigham Young University (BA) and Wake Forest University (MA). When she's not writing, cooking, cleaning, or carpooling, Heidi enjoys reading bedtime stories and going on outdoor adventures with her family. She lives in Utah with her husband and three children.
My Review :
Although it is a cute book and seems like it would be great for kids, it is written for children from families that follow the mormon teachings. There are a few references to people in the BIBLE, but most of the characters are not in the Bible but I assume are from the book of mormon instead.
This book would be great for children of those who follow the mormon teachings and read the mormon book but not for those who only read the follow the Bible and teachings of Jesus as there are many characters that are completely unfamiliar to me as a Christian.
The illustrations are well done and colorful and the story reads like a fun children's book of the Alphabet mixed with Characters and stories that mormon children most likely will enjoy.
So if you follow the mormon teachings, this might be a great book for your children, but if not - then make sure to understand that read the description and author's information carefully to see if this book would work for you and your family.

Disclosure: I received free the item(s) mentioned in this post in exchange for my honest review. Regardless ~ All my reviews are my honest and personal opinion.
I am disclosing this in accordance with the Federal Trade Commission's 16 CFR, Part 255: "Guides Concerning the Use of Endorsements and Testimonials in Advertising.".