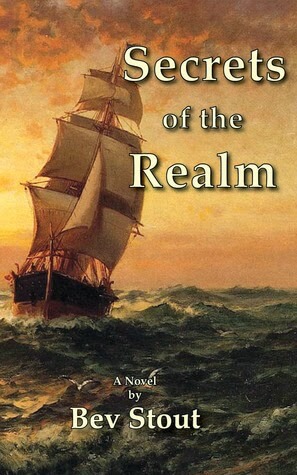 Blamed for her uncle's death, fifteen-year-old Annie is on the run. Knowing the perils she will face on the streets of 18th century London, Annie disguises herself as a boy. Her life changes course when she becomes Captain Hawke's cabin boy. Not only must Annie work alongside the Realm's motley crew of outcasts and gentlemen, she must also keep her superstitious shipmates from discovering she is a girl. Annie vows she will never leave the Realm, where dreams are chased, shattered lives can mend, and secrets are stowed like keepsakes in an old desk drawer. But when Annie's past catches up with her, can she stay on the Realm? More importantly, will she have a choice?
My review: Secrets of the Realm is an enjoyable YA book and a welcome break from the current vampire/witches and paranormal trend. And while many other novels set in that
time period are somewhat predictable or sappy, Stout stay
clear of the common clichés.
I'm also happy to say that this was a clean read with no foul language or sexual content. My thirteen-year-old was thoroughly disappointed when the book ended, but was happy to learn that a sequel is in the works.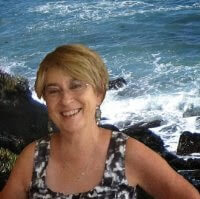 About the author: Bev Stout's love of the sea began while growing up in the San Francisco Bay Area, and continues today with visits and vacations to Cambria on the California coast. As far as writing is concerned, she is a late bloomer. She began writing about six years ago for fun. But with encouragement from her cousin, who is a published author, she decided to take the craft seriously. She became a member of SCBWI, attended writing conferences, and joined two critique groups. The rest is history.
Bev Stout lives in Gilbert, Arizona, with her husband, a thankful rescue dog, and an insane but lovable cat
Disclosure: I received free the item(s) mentioned in this post in exchange for my honest review. Regardless ~ All my reviews are my honest and personal opinion.
I am disclosing this in accordance with the Federal Trade Commission's 16 CFR, Part 255: "Guides Concerning the Use of Endorsements and Testimonials in Advertising.".