Product Review:
Vetri-Science Derma-Strength, 120 Tablets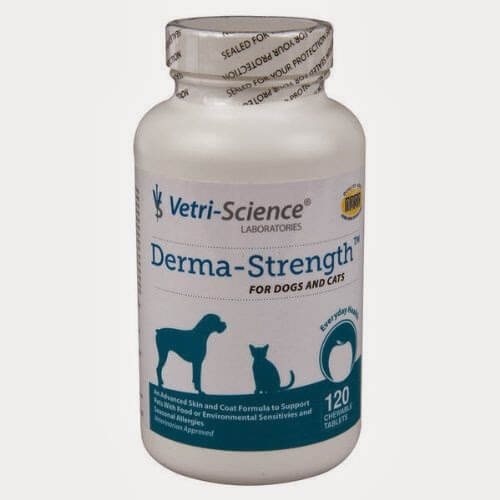 Yes, it's a product review! And no, I did not even get a free sample but spent my own money, and will continue to do so!
If your cat or dog is suffering from allergies, this can provide some serious relief. I volunteer for Evo and Eli's Love Box, an animal sanctuary in Pennsylvania. We received a call from the
animal shelter about a dachshund in need. When Riley joined our sanctuary, he was suffering from dreadful skin allergies. This poor doggie was scratching his back and biting his paws constantly. His foster mom took him to the vet's, and medications were prescribed, but these did little to alleviate the symptoms.
In sheer desperation I searched on Amazon for some help. I simply typed in 'allergies' into the pet product search and-voila!- there was my answer: Vetri-Science Derma-Strength, a daily capsule you administer with their food (or grind it to powder and mix it in if your pet is the I-refuse-all-meds-type!). A quick read through the customer feedback section showed: Riley wasn't the only pet out there on expensive, inefficient vet meds! And these over-the-counter tablets had actually worked for at least one happy customer whose cat already had the pus coming through her skin! This was definitely worth a try!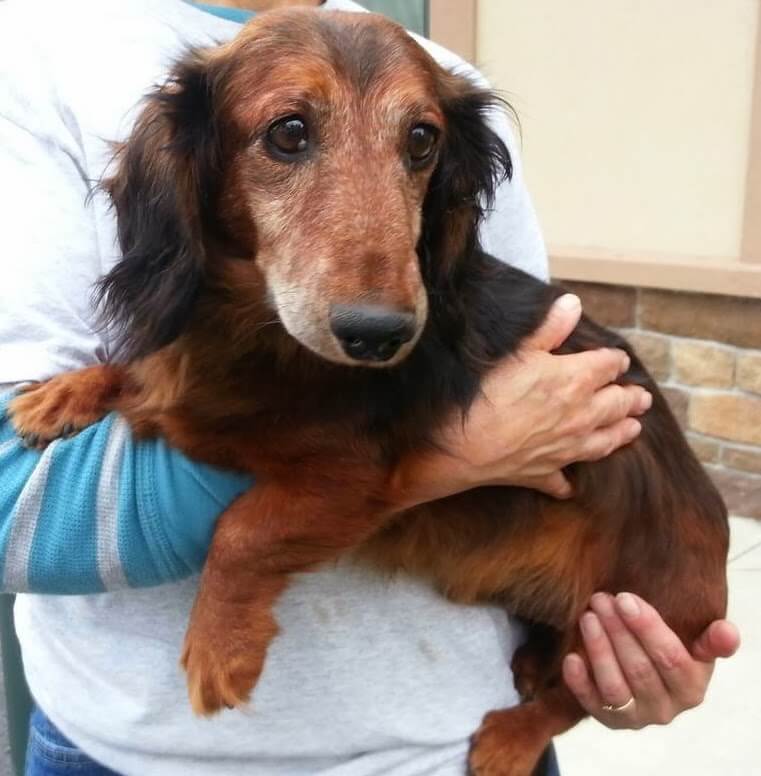 I ordered the tablets for Riley, and am happy to say that after only two weeks we saw results. No more itching, biting, and driving everyone around him crazy! The tablets worked, and are a cost effective method to boot! 120 tablets for around $32 last twenty-pound Riley four months.
These days Riley is one happy doggie! Oh, and might I add, he is still taking applications for his forever home!

Disclosure: I did not receive the item(s) mentioned in this post for free, but spent my own money. I wasn't even asked by the manufacturer to write a review. All my reviews are my honest and personal opinion.
I am disclosing this in accordance with the Federal Trade Commission's 16 CFR, Part 255: "Guides Concerning the Use of Endorsements and Testimonials in Advertising.".