Division of the Marked by March McCarron
For all of written history, on the day of Da Un Marcu, fifty boys and girls across the three kingdoms are marked. They become a class apart from society. Taken to join their brothers and sisters, the Chisanta, they enter a culture of knowledge-keepers, martial artists, and possessors of strange and wonderful abilities.
When Yarrow discovers himself marked, he feels lost and
lonely; until he meets Bray, a spirited and curious girl with whom he feels uncommonly connected. As the two of them become familiar with their new lives, unaccountable events unsettle the peace. A mysterious murder leaves the Chisanta in confusion. Odder still, one of the fifty children never arrives. In the years that follow, more and more children of the Chisanta go missing.
Ten years later, the devastating truth comes to light. The death of a young marked girl is uncovered. Yarrow and Bray—separated for a decade and grown apart—are thrust back together to investigate the crime. Can they overcome their differences to save the fate of their kind and the peace of the nation?
My review:
If you're a fantasy reader in search of a story with an outstanding plot, this one's for you!
As the reader, you will get completely lost in the Chisanta world. We meet a cast of well-crafted characters who, despite possessing certain superhuman abilities, never become your cliché heros. What I found especially intriguing was how their newfound abilities reflect the exact opposite of a former weakness in each character. No capes, no light swords here: their powers include an immaculate perception to details, the ability to detect lies, as well the knowledge of your loved ones' feelings. The book is quite philosophical in parts, and a very cleverly written mystery. I was thrilled to learn a sequel is in the works!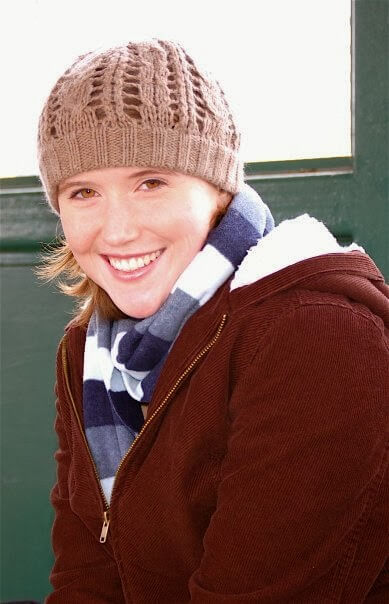 March McCarron grew up outside of Philadelphia. She earned a BA in English, and—useless degree in hand—went on to wait tables and sell used cars. More recently, she moved to South Korea with her husband, where she teaches English at a private academy. Aside from writing, she loves travel, craft beer, folk music, and all things geek.

Disclosure: I received free the item(s) mentioned in this post in exchange for my honest review. Regardless ~ All my reviews are my honest and personal opinion.
I am disclosing this in accordance with the Federal Trade Commission's 16 CFR, Part 255: "Guides Concerning the Use of Endorsements and Testimonials in Advertising.".