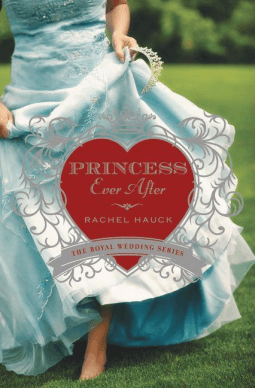 Regina Beswick was born to be a princess. But she's content to be a small-town girl, running a classic auto restoration shop, unaware a secret destiny awaits her. One that will leap from the pages of her grandmother's hand-painted book of fairytales.
Tanner Burkhardt is the stoic Minister of Culture for the Grand Duchy of Hessenberg. When he is tasked to retrieve the long-lost princess, he must overcome his fear of failure in order to secure his nation's future---and his own. Yet lurking in
the political shadows is a fierce opponent with sinister plans to abolish the throne forever.
Overwhelmed with opposition, Regina must decide if she's destined to restore old cars or an ancient nation. Together---with a little divine intervention---Regina and Tanner discover the truth of her heritage and the healing power of true love.
My Review
:
It took me until the fourth chapter to really grasp what was going on in the story. It jumps back and forth in time from Princess Alice in 1914 writing in her Diary, to present day events. Once I realized what was happening, it was easier to get into the flow of the story being told from both times and continue to allow myself to fall into the rythm of the story.
As this story progressed, I found that it is one that does seem similar in some ways to the movie "The Princess Diaries" yet still remains unique in the way in which the author tells of the history of Hessenberg, Reggie and Tanner.
The story is well-written and flows pretty well once the first few chapters are read. I was able to get into the flow of the story in spite of the way that many of the characters speak in a more "proper English" style. I really liked Reggie, but wasn't sure what I thought of Tanner at first. He grew on me throughout the story as I learned more about his past and his personality until I fell in love with his character as well.
Overall this was a fun and entertaining Christian Fiction book that I enjoyed reading for this review. I highly recommend this book!
About the Author
:
Rachel Hauck is the bestselling author of ACFW Book of the Year winner Sweet Caroline, RITA Finalist Love Starts With Elle, bestselling and RITA Finalist The Wedding Dress, and of the critically acclaimed fiction collaboration with multi-platinum country artist Sara Evans, The Songbird Novels. Hauck's latest release, is Princess Ever After, the second release in the Royal Wedding series. Once Upon A Prince (the first in the series), received rave reviews, including starred reviews from Publishers Weekly and Booklist.
Hauck earned a degree in Journalism from Ohio State University and is a huge Buckeyes fan. She worked in the corporate software world until 2004 when she began to write fulltime. Although she admits to being Yankee-born, Hauck has lived in the south most of her life and works her southern experience into her stories. She now lives in sunny, though sometimes hurricane-plagued, central Florida with her husband and writes from her own two-story tower.
She is the past president of American Christian Fiction Writers and now serves on the executive board. She was named ACFW 2013 Mentor of the Year.
Hauck is also one of ten author contributors to Southern Belle View Daily.
Visit her website at
www.rachelhauck.com
to sign up for her newsletter, read her blog and follow her on
Facebook
(
Rachel Hayes Hauck
) and
Twitter
(
@RachelHauck
).

Disclosure: I received free the item(s) mentioned in this post in exchange for my honest review. Regardless ~ All my reviews are my honest and personal opinion.
I am disclosing this in accordance with the Federal Trade Commission's 16 CFR, Part 255: "Guides Concerning the Use of Endorsements and Testimonials in Advertising.".