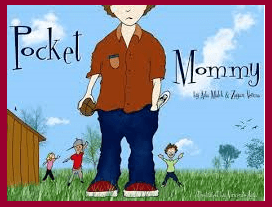 Zayan's first day of school is coming, and he is nervous and sad about going to a new school. He knows he won't be able to spend all day with his mommy anymore, and he loves her more than anything in the world! Luckily, his mommy comes up with a clever idea to make his trip to school much
easier. She cuts a special doll out of paper and cardboard, in the shape of a person.
The doll is small enough for Zayan to fit in the pocket of his jeans, so he can carry her around everywhere he goes! She calls the doll a "Pocket Mommy," and gives him the special gift when they are in the car, on the way to his first day of school.
When Zayan is sad or anxious, he simply reaches into his pocket and feels the paper doll. He can talk to his Pocket Mommy whenever he wants, and he is even able to sit her on the table while he is eating lunch or doing activities with his new friends. Eventually, he finds that he is looking forward to school so much every day that he doesn't even need his Pocket Mommy anymore.
A heartwarming, creative tale about early separations, Pocket Mommy is ideal for kids and parents or caregivers to read together. In addition to a fun story and creative illustrations, the book also contains instructions for making your very own Pocket Mommy, parent, or friend for a new school or other important transition. Using just a few household supplies, a pocket doll is simple to make, and you can customize it however you like.
www.pocketmommy.org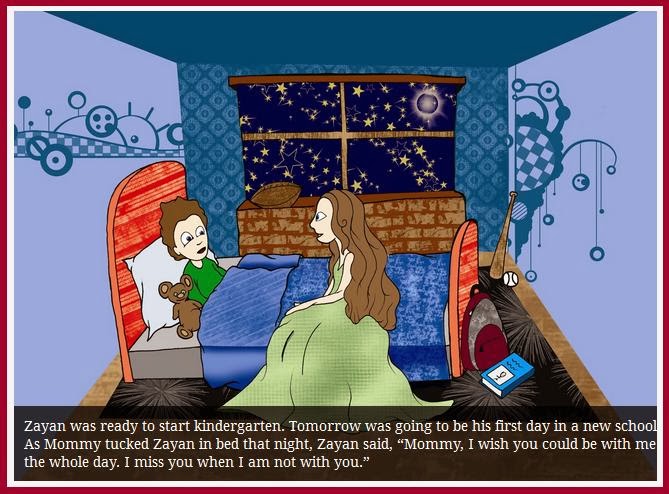 My Review:
What a fun way to help young ones adjust to spending the day away from home and Mom. A creative Mommy uses her love for her child to create a "pocket" friend that looks like her for her child to take with him to school each day. This "pocket Mommy" can be taken out when young Zayan feels scared, or nervous or just needs to be reassured that his Mommy loves him.
What a great way to help little ones see that it is ok to be away from Mom or Dad, while still keeping them close. This is a really cute book that explains how fun it can be to go to school, even when you are scared of leaving Mom for the day. My girls both loved reading it and both asked for their own "pocket Mommies" even though neither of them have problems going to school. This is a fun book for any child getting ready to go to school - preschool or kindergarten - or for any child to read along with their Mom or Dad.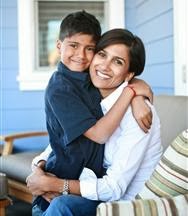 About the Author
:
Pocket Mommy is Aila's first children's book. As a working professional and mom of three young children, Aila and her family created an innovative tool to help her young pre-schooler successfully master the home to school transition. Years later, Aila and her son share their story and tools in the hopes of making a difference with families in the same situation.
Amazon link:
http://amzn.to/1eaMcMW
Want a copy of Pocket Mommy for Your Family? Enter below for a chance to Win a FREE copy! Open to US only - 18 or older to enter/win

Disclosure: I received free the item(s) mentioned in this post in exchange for my honest review. Regardless ~ All my reviews are my honest and personal opinion.
I am disclosing this in accordance with the Federal Trade Commission's 16 CFR, Part 255: "Guides Concerning the Use of Endorsements and Testimonials in Advertising.".