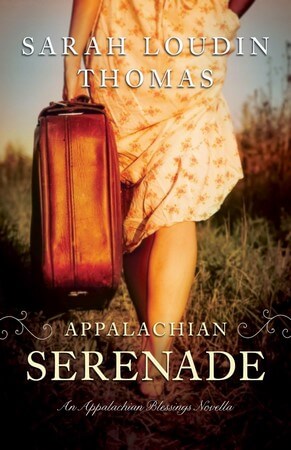 Delilah Morrissey has always wanted to be a mother, but when she becomes a young widow, that dream now seems farther away than ever. Unable to continue to live alone in Chicago, her only option is to accept her sister's offer to move in with her family back in West Virginia. Will Delilah have the faith to pursue a new dream--even if it means giving up the old?
In this charming novella, debut novelist Sarah Loudin Thomas
introduces readers to Wise, West Virginia--a small town nestled in an Appalachian valley where the everyday miracles of life and faith play out in stories of healing, hope, and love.
Includes an excerpt of
Miracle in a Dry Season
, the first full-length novel in the Appalachian Blessings series--a book
New York Times
bestselling author Debbie Macomber called, "Wonderful, simply wonderful."
Review by Sharon
:
Appalachian Serenade was a wonderful book to read. I thoroughly enjoyed it and could not put it down until I reached the end. I loved the relationship between Robert the small town store manager and Delilah. Delilah was raised in the small town but left it when she married too soon and then, after her and her husband were divorced, she returns to the small town to live with her sister and her family, but she feels like she is intruding and not much help. She finds a job at the small town store as assistant and ends up falling in love with Robert. Then Robert, who has trouble with relationships, falls in love with Delilah and they end up married to each other. I would recommend this book to anyone who loves Christian Fiction.

Disclosure: I received free the item(s) mentioned in this post. I chose to post a review because I enjoyed this book so much. All my reviews are my honest and personal opinion.
I am disclosing this in accordance with the Federal Trade Commission's 16 CFR, Part 255: "Guides Concerning the Use of Endorsements and Testimonials in Advertising.".