With school now in session, it is that time of year again to think about how we as parents, grandparents and teachers can aid our young students in learning at home as well as at school. One of my favorite ways to have my children continue "learning" on weekends and school breaks is to play interactive games. I love to
find games and toys that are not only fun, but also teach them critical thinking and have educational value.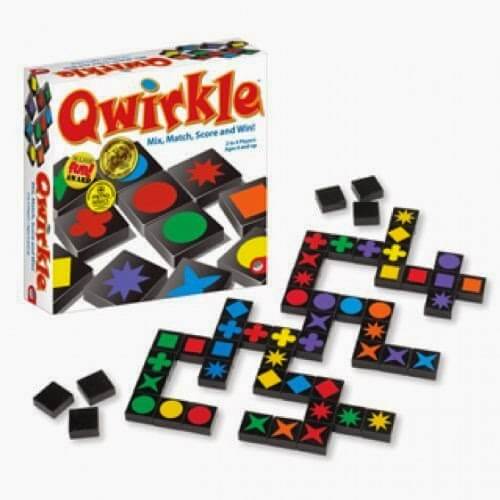 One of our favorite games is called Qwirkle. I found Qwirkle on the
UI School Supply
website along with many other great teaching aids. Qwirkle is a fun game for kids of all ages that is easy to play. Children, and adults, match colors and shapes, but this game also requires tactical maneuvers and well-planned strategy. Players each earn points by building rows and columns of blocks that share a common shape or color. It is on the order of dominoes yet is easy enough for even preschoolers to play.
I love that Qwirkle can be played by 2 to 4 players from a family or even a small group of children in a classroom environment. It is fun for every player.

Disclosure: Mom Loves 2 Read did receive compensation for this post. Regardless ~ All my reviews are my honest and personal opinion.
I am disclosing this in accordance with the Federal Trade Commission's 16 CFR, Part 255: "Guides Concerning the Use of Endorsements and Testimonials in Advertising.".