I know Fall is a little way off and many are not yet planning for Fall events, but just for those who do - Mom Loves 2 Read has some special events coming up that we want to share with you! So keep these great events in mind for some Family Fun from Feld Entertainment.
Make sure to grab your tickets early to get Great Seats!
Ringling Bros. and Barnum & Bailey
®
Presents
Super Circus Heroes
SM
, showcasing wonders from the marvelous to the magnificent, every day is extraordinary in this action-packed super circus, filled with superhuman athleticism, power and pageantry that will have
Children Of All Ages
discovering their own superhuman strength. Amazing elephants, horses, camels and more alongside astonishing acrobats, awe-inspiring aerialists and some over-the-top clowns that will have audiences in stitches… of laughter of course! Come join us in celebrating the bravery, courage and honor that lives inside all of us at
Ringling Bros. and Barnum & Bailey
Presents
Super Circus Heroes
: far from ordinary, beyond extraordinary!
Disney Junior Live On Tour! Pirate & Princess Adventure
Grab your tiaras and doubloons and join us for Disney Junior Live On Tour! Pirate & Princess Adventure . Mickey and Minnie are taking their seats too at this never-before-seen live show featuring your favorite characters from Disney Junior's hit series, Sofia the First and Jake and the Never Land Pirates. Get swept up in the excitement as Sofia and her family prepare for a royal celebration that helps us all learn the true meaning of being a princess with a special appearance from Cinderella. Then it's off to Never Land where Jake and his swashbuckling friends Izzy and Cubby, with a little help from Peter Pan, battle Captain Hook to unlock treasure hidden inside a mysterious volcano. It's danger and dueling on the high seas as Jake discovers what it takes to be a true hero. Filled with new music, amazing effects, thrilling action and endless surprises, your whole family will sing, shout, and soar into the action when Disney Junior Live On Tour! Pirate & Princess Adventure sails into your hometown.
Special bonus! Starting ten minutes before every performance join loveable Doc McStuffins for a special pre-show! You can help Doc take care of one of her beloved toys with her own special brand of love and magic. Free to all ticket holders.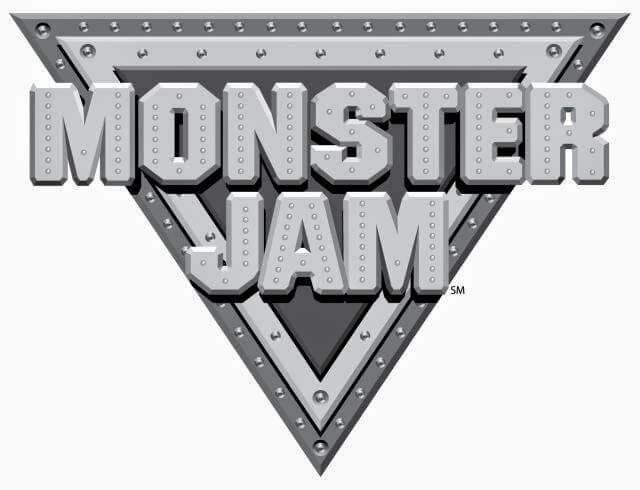 Monster Jam


January 23-24, 2015
Monster Jam is the most exciting form of family motorsports entertainment on the planet. The stars of the show are the biggest performers on four wheels: the Monster Jam trucks! The twelve-feet-tall, ten-thousand-pound machines will bring you to your feet, racing and ripping up a custom-designed track full of obstacles to soar over - OR smash through. The 2014 touring season brings more Monster Jam excitement providing entertainment tailored perfectly for your family's budget, and these colorful, larger-than-life beasts are sure to capture the hearts of both young and old.

In 2014, Monster Jam will receive 26 hours of original programming on FOX Sports 1 followed by a minimum of two re-airings on FOX Sports 2.
And coming to Rockford, IL
Monster Jam


January 30-31, 2015
Disney Junior Live On Tour! Pirate & Princess Adventure
Susan from Mom Loves 2 Read will be attending the shows in Peoria IL - Hope to see you THERE! And don't forget to watch for the Ticket Giveaways coming soon to Mom Loves 2 Read for each of these amazing Shows!

Disclosure:
Mom Loves 2 Read received something of value from Feld Entertainment as part of their Insider Program. I was not required to write a positive review. The opinions I have expressed are my own.
I am disclosing this in accordance with the Federal Trade Commission's 16 CFR, Part 255: "Guides Concerning the Use of Endorsements and Testimonials in Advertising.".