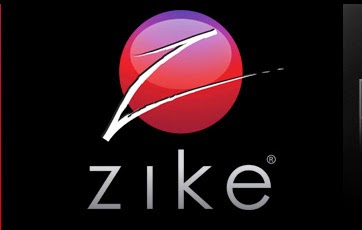 WingFlyer Z100 combines fun with fitness in a high quality product that will last for years. Our patented drive system and unique air tires make the WingFlyer both smooth and easy to ride. With a handlebar stem that lifts right out of the base, the WingFlyer Z100 is easy to transport for hours of fun on the fly! Recommended
for ages 5-8. Weight limit 150 pounds
Review
:
Yes, we love it! What a wonderful invention - the fun of a scooter with the pedal type exercise of a bike - a ZIKE! It was really easy to put together with great step by step instructions!

The tires are bigger and more like small bike tires than the little scooter tires for more stability and a smoother ride. The pedals are large enough for little to big feet, and push down with the pressure of the rider to make the chain move and turn the wheels just like a bicycle. But, the differences are also fun - no seat so the rider stays in the upright standing position and the pedals are pressed down instead of forward - so it is a fun, smooth motion that gains lots of speed. The hand break makes it easy to slow down or stop the zike.
Although the Zike z100 is recommended for kids ages 5 to 8 with a max user weight of 150lbs, it is great for even older children to ride - and yes, even I snuck a few rides on it! My 9 year old daughter zips up and down the road in our neighbor hood on the Zike and loves how fast she can "fly" on it!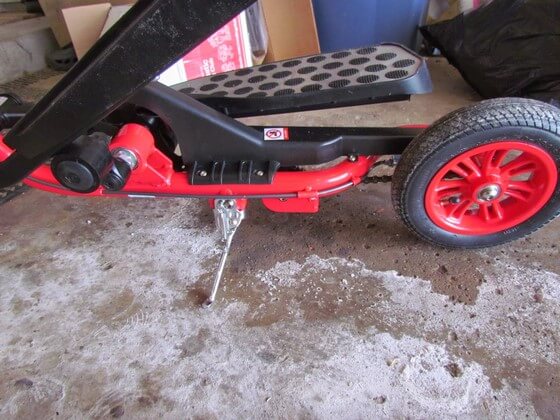 Another great feature is the cute little kick stand! A great way to keep this scooter upright and stored nicely like a bike when not in use - no zike laying around the driveway like the little scooters - getting in the way! Zike is a new family favorite in my home - just wish I had one that I could ride too! The Zike is great for fun family outings, single riding, exercise or just for a quick zip to school!
You can find out more about Zike on their

Disclosure: I received free the item(s) mentioned in this post in exchange for my honest review. Regardless ~ All my reviews are my honest and personal opinion.
I am disclosing this in accordance with the Federal Trade Commission's 16 CFR, Part 255: "Guides Concerning the Use of Endorsements and Testimonials in Advertising.".