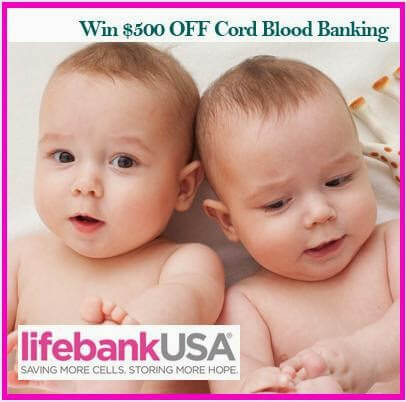 There's only one opportunity to save your baby's stem cells for the future...
As an expectant parent, your baby's health means everything. Right now, he or she is protected in the womb and will soon enter the world. There is a lot to think about and prepare for, but an invaluable step you can take when your child is born is to preserve his/her stem-cell rich cord and placenta blood The ability of stem
cells to save lives via cord blood banking has proven successful for replacing abnormal or diseased cells, and treating life-threatening blood disorders such as leukemia, lymphoma, and myeloma. In fact, since 1988 stem cell transplants have been used to treat some 80
diseases
.

"LifebankUSA is a pioneer in placenta-stem cell technology. Our stem cell banking program meets and exceeds the highest standards in the industry-and we are the only company that can provide access to technology that allows you to boost the number of cells you can recover after birth."
- Robert Hariri, MD, PhD ~ CEO and Founder of LifebankUSA
Right now Lifebank USA has a Contest going on at their Facebook page for $500 off Cord Blood Banking. You can check it out by clicking on any of the photos in this post.

As the only company that offers cord blood, placenta blood and tissue banking -- and the first to release placenta-derived stem cells for a successful transplant -- New Jersey-based LifebankUSA is a technological leader that is pioneering key medical innovations in the field. Owned by the Celgene Corporation, a world-class biopharmaceutical company, LifebankUSA also operates a robust donation program and collects cells from anywhere in the US for use primarily in advancing medical research.

Disclosure: Mom Loves 2 Read did receive a small compensation for sharing this information with our readers.
I am disclosing this in accordance with the Federal Trade Commission's 16 CFR, Part 255: "Guides Concerning the Use of Endorsements and Testimonials in Advertising.".