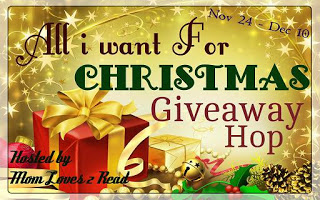 When:
The giveaway hop will begin on November 24, 2012 at 12:01am EST and will end on December 10, 2012 at 11:59pm EST
To Join the Grand Prize Event and boost your social media!
The fee is $3 for one link, or 5 for two, $7 for all three (Facebook, Twitter, or Pinterest only).
Fill out the form HERE.
This is for the Grand Prize e

vent ONLY
Sign-ups will close on November 20th.
Co-Hosting:
Your blog name and a backlink will be included on all blog posts, in
the html. A great way to increase your Alexa and Google Ranks and get more hits on your website. Cohosts will be offered Host Pages for the Grand Prize Event as well to increase traffic to your blog. Co-hosts will be determined by highest bid received. Send all cohost bids via email to Susan @ lovez2read@comcast.net - you do NOT have to pay until you receive my confirmation email!
Cohost bids will be accepted until Nov 15th.
Current Prizes are
:
$100 swag bag from Lori the Author!
$100 Fandango GC
MilitaryApparelCompany.com ~ $50 GC
Christmas Tree jewelry candle valued at $40 - $7500
$100 box of books
Slice Safety Cutter (2) ~ $12
Juppy Baby Walker (3)~ $60 - $80
Knot Genie (3) ~ $60
ediapercakes.com ~ $40 GC
Soylicious Country Kitchen Candles (set of 2) ~ $25
FunBites! one of each!
$50 Box of books
Real Kids Shades (4 pr) ($60 -$ 70)
Claus ebooks (5 total)
Noah Zarc books (6 total)
MORE added daily!
I have several other prospects as well, and so far the Grand Prize event is over $500, and still MORE to come! To keep up with all the sponsored prizes - please follow my board on Pinterest ~
http://bit.ly/AllIwantPinboard

Don't want to pay to be part of the event? You can hop along with your own giveaway instead - j ust follow these simple rules , then enter your links

below ~
To Join the Hop only :
* All participants must have a giveaway specifically for this event that runs the duration of the event.
* All participants must find their own sponsor(s) and host the giveaway on their own blog. You may sponsor your own giveaway if you wish.
*I will post the html and linky info here and email it as well - please make sure you have it all set to post no later than 2am on the 24th -
* Display the event button and linky in your giveaway post so everyone can easily identify it
**Very Important! If your blog or prize is NOT family friendly - PLEASE put (18+) by your blog name when filling out the linky. I have no problem with adult blogs or prizes during this hop, but readers need to know they might get more than an eyeful if they view your giveaway or blog - lol
* Most importantly.. Have fun and make sure to hop around and try to win a few prizes for yourself as well!!
To host your own giveaway ~ sign up HERE: