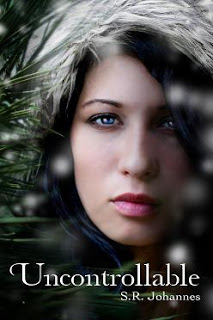 As 16-year-old Grace recovers from tragedy, her science class is chosen by Agent Sweeney at the U.S. Fish & Wildlife Service to help with research on the new "Red Wolf Reintroduction Program".
While she's excited about helping with the conservation of the endangered wolves, Grace knows this means being outdoors in the worst winter recorded, in a place she no longer feels comfortable. It also means working closely with Wyn (her ex) and his annoying girlfriend (Skyler), a girl whose idea of getting close to nature is picking silk plants and growing fake plants.
After a couple of wolves show up dead, Grace almost quits. However, when a fellow project team member goes missing, Grace continues the assignment under a renewed suspicion that someone might be sabotaging the conservation program. She quietly begins to hunt for clues.
Little does she know, she is being hunted too.
My Review :
Uncontrollable continues with Grace's story, taking up where Untraceable left off. Once again Grace has captivated me with her motivation, determination and inner strength. I loved her just as much in this book as I did in Untraceable. I do recommend reading Untraceable before reading Uncontrollable, as there is much that will make more sense if you know Grace's backstory.
My interest was once again captured from the beginning. The danger, mystery, hints of romance, humor and friendship made the story keep my interest to the end. The new characters were introduced well, and the characters from the first novel (like Wynn) continued to grow on me throughout this story. Though there were times when Wynn and Skylar were a bit annoying at times, but that was part of what made the story great - and did improve later in the book, at least with Wynn.
I have to say, Uncontrollable is another well-written, amazing adventure by author S. R. Johannes. Definitely recommended for older teens and Young Adults (and adults who pretend we are young - lol)
**Read my Review of Untraceable (book 1)
ENTER TO WIN AN EBOOK COPY OF UNCONTROLLABLE AT THE END OF THIS POST . . . keep scrolling down!
Author Bio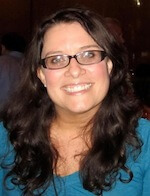 S.R. Johannes is the author of award-winning and Amazon bestselling Untraceable (a teen wilderness thriller) and new tween paranormal, On The Bright Side. She has also published short novelettes as well as a teen romance anthology with 16 other authors titled, In His Eyes. Uncontrollable, the sequel to Untraceable, is scheduled for September 2012.
After earning an MBA and working in corporate America, S.R. Johannes traded in her expensive suits, high heels, and corporate lingo for a family, flip-flops, and her love of writing. She lives in Atlanta, Georgia with her dog, British-accented husband, and the huge imaginations of their little prince and princess, which she hopes- someday- will change the world.
You can also sign up for her
newsletter
to keep up on author or book news.
Where to Buy:
Uncontrollable is on sale in paperback and ebook at all major
booksellers including
Amazon
, iBooks/Apple (coming soon),
If you haven't read Untraceable, you can get it in paperback and ebook
a Rafflecopter giveaway

I received one or more books or products in the post above for review purposes only from the author for this tour. I was in no way required to write a positive review. All my reviews are my honest and personal opinion
. If you have any questions or comments, please see my FTC disclosure or Review Policy.