Ringling Bros. and Barnum & Bailey presents Barnum Bash !
(circus!)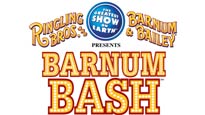 Ringling Bros. and Barnum & Bailey introduces the Ringling Bros. Ringlettes, who are the stylish hosts of the swankiest circus party in town. The Ringlettes are ready to invite Children of All Ages in on the hippest circus spectacular that The Greatest Show On Earth has ever produced! Get ready for epic Asian elephants, high-flying acrobats, mind blowing motorcycle mania, and much more! Don't forget to attend the rocking 1-hour pre-show party free with your ticket! So get your tickets today before the train leaves the station!
Location: The Peoria Civic Center
Dates: Friday Oct. 12- Sunday Oct. 14, 2012
**Tickets are $13, $18, $25 and $50 and on sale now at the Peoria Civic Center Box Office, all
Ticketmaster outlets, online at Ticketmaster.com or charge at 800-745-3000.
** Service charges and facility fees may apply.
Sat., Oct. 13: 11am, 3pm, 7pm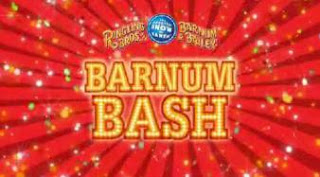 The fun begins as soon as the audience enters Ringling Bros. Presents BARNUM BASH with a rockin' Pre-show party happening directly on the arena floor. Party goers can learn fresh dance moves from Ringling Bros. clown DJ Dean, style in glitzy costumes, learn balancing and juggling skills, meet and take photos with circus stars, and even step behind the curtain for an exclusive backstage experience which includes an up-close look at the most exotic animal menagerie only at BARNUM BASH.
Ringling Bros. Presents BARNUM BASH has assembled the most amazing international acts including The Mighty Dmytrio, Motorcycle Mania, Epic Asian Elephants, Wheel of Steel, and Hand Balancers. All are tricked-out for the circus party and ready to perform wild feats of wonders and strength, to contemporary pop music and in 21stcentury Barnum style. Everyone who is anyone is invited to the party, except Anton, a loveable, goofy hipster clown, who just wants to be part of the fun. Ringling Bros. Presents BARNUM BASH is all the rage with outlandish thrills, hilarious high-jinks and majestic animals, but can Anton, with his non-stop laughable antics, persuade us all that there's not just one right way to party!?!
**Disclaimer:
I am a Feld Family Ambasador, and in exchange for my time and efforts in attending shows and reporting my opinion within this blog, as well as keeping you advised of the latest discount offers, Feld Entertainment has provided me with complimentary tickets to Feld shows.
All my reviews are my honest and personal opinion
. If you have any questions or comments, please see my FTC disclosure or Review Policy.
I was offered a chance to review this show through FFA (Field Family Activators) but I am unable to attend. In exchange for this promotional and informational post, I was offered tickets to a future event at the Peoria Civic Center in which I will post a review at a later date.