Genre: Romance Contemporary, YA chick lit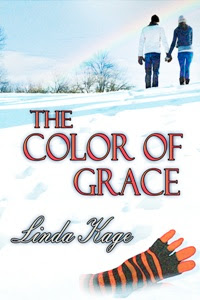 When my mother remarried after thirteen years of being a widow, I had to move to a new town and enroll in a new school. Suddenly thrust into an entirely different kind of life, I just wanted to go home. I didn't want to meet new people, didn't want to leave my old friends, didn't want to become a third wheel to my mom and her husband….and I really didn't want to see Ryder Yates again. Ugh, I still don't know why I turned down that too-good-to-be-true boy who flirted with me when we were attending separate schools.

But honestly, it wasn't as bad as I thought it would be. It was worse.

Who knew becoming lost in a new life could help a girl find her true colors?
Purchase the ebook here:
Whiskey Creek Press
Amazon Kindle
Barnes and Noble Nook
Fictionwise
eReader.com
Buy In Print:
Whiskey Creek Press
Amazon
EXCERPT :
"But what're you taking a picture of?"

"The glove."

Swerving back around, Ryder arched a questionable eyebrow at the article of winter wear in the snow. "The glove?"

Concentrating on setting the phone's camera mode to capture, I held the screen in position as I neared the glove for a good close up.

Ryder moved in with me. I paused to send him a scowl over my shoulder. He paused too, glancing briefly at me before returning his attention to the glove. "I don't get it."

Gritting my teeth, I turned back to my task and tipped the phone sideways for a vertical portrait shot before tilting it back, preferring the original landscape mode. Focusing all my attention on finding the perfect pose, I scooted a little to the right and then the left, testing the light from each angle before I made up my mind and took the shot.

As the final product froze on my screen, my face lit with pleasure. "Perfect. Isn't it wonderful?" I spun around to show off my masterpiece before I remembered the boy behind me was the one person I didn't want to be around just then.

Ryder looked down at the picture. "It…" He scratched his head, then raised his gaze and laughed. "Honestly, it looks like a glove. What am I supposed to see?"

My face fell. He didn't understand. I don't know why I was disappointed. There was no chance Ryder Yates would ever be anything to me, but the fact that he didn't share my passion let me down. Just like everything else I'd learned about him today.

"You're supposed to see whatever you want to see. Feel whatever you want to feel."

He concentrated hard as he glanced back down at the camera screen before he looked up and quietly asked, "So what do you see?"

Touched beyond words he cared anything about my opinion, I bit my lip as I studied the shot. After thinking it through, I gave my answer. "Well…there's only one glove. Right away, I wonder, where's the other glove? How did it become separated from its mate? Does it feel lost and confused without its other half? It looks lonely. Cold. Like an outsider that has no one to turn to, nowhere to go. And the stark contrast of the white snow against the bright colors of the glove makes the lines crisp and clear. It makes that feeling of alienated loneliness crisp and clear. The purity of the snow gives the purity of the glove's solitude a stronger effect."

When I finished talking, I held my breath, realizing how far off the deep end and into my musings I'd gone. Slowly, I lifted my face, desperate to know his response. Did he think I was crazy? Totally out there? Or wise and philosophical? The response I feared most was that he'd laugh, making fun of my foolish prattle.

Here is your chance to WIN
a pair of Red/Black striped fingerless gloves!
AND BONUS! Linda Kage is offering a TOUR WIDE prize of
one

$30 Amazon GC

to a reader who COMMENTS on one of the blog posts during this tour! It could be YOU!
So one of those daily comments COULD be worth double prizes!