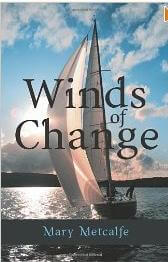 After losing her husband and daughter in a plane crash, Boston social worker Jennifer Barrett is rebuilding her life. Finding solace in her work, Jennifer helps young client Mark Powell find work at the seniors' residence where her father lives. After learning Mark hasn't seen his father, an internationally-known broadcast journalist, in over four years, she can't understand how a father could abandon his only son to chase war stories.
When Jennifer meets Ben Powell, she is prepared to dislike him, despite his charm and affable manner. But, when he reveals he's been battling post-traumatic stress disorder, she realizes he didn't want to bring his demons home to Mark, who has suffered from clinical depression. As Jennifer gets to know Ben, she realizes there may be room in her heart for laughter and new love.
Lana Fitzpatrick, a close friend of Jennifer's and a young nurse helping care for Jennifer's father, is also a widow, raising her young son Danny alone. As Lana gets to know her handsome co-worker, Mark Powell, and sees him bonding with Danny, she finds her heart swelling with love.
As new family bonds form, all discover the power of friendship and love to overcome loss so they can face life with renewed hope.
About the Author:
Mary lives and breathes writing and editing. When not working as a writer/editor in her day job, she's editing novels and manuscripts or working on one of her novels. With Winds of Change as her debut in women's fiction, New Beginnings will follow this fall with a strong suspense angle. Road to Tomorrow comes up next and continues her small-town series featuring a cast of warm and not-so-warm characters.
"I've always read that you should write about what you know. And in a very real sense, I am withWinds of Change. While I did extensive research on Boston, sailing and plant varieties, the 'what I know' part came from my heart. Readers will see a theme in my novels – disparate people being brought together and blending to build a new family."

*Promotional materials provided by author and Pump Up Your Book Tours.